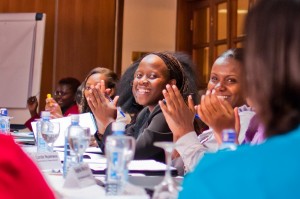 I started the quiz team at my high school. Alas, I didn't do so well at the tryouts, so I ended up as the coach, but we still made it to the finals.
It took me thirty years to figure out the secret of getting in ahead of the others who also knew the answer (because the right answer is no good if someone else gets the buzz):
You need to press the buzzer before you know the answer.
As soon as you realize that you probably will be able to identify the answer by the time you're asked, buzz. Between the time you buzz and the time you're supposed to speak, the answer will come to you. And if it doesn't, the penalty for being wrong is small compared to the opportunity to get it right.
This feels wrong in so many ways. It feels reckless, careless and selfish. Of course we're supposed to wait until we're sure before we buzz. But the waiting leads to a pattern of not buzzing.
No musician is sure her album is going to be a hit. No entrepreneur is certain that every hire is going to be a good one. No parent can know that every decision they make is going to be correct.
What separates this approach from mere recklessness is the experience of discovering (in the right situation) that buzzing makes your work better, that buzzing helps you dig deeper, that buzzing inspires you.
The habit is simple: buzz first, buzz when you're confident that you've got a shot. Buzz, buzz, buzz. If it gets out of hand, we'll let you know.
The act of buzzing leads to leaping, and leaping leads to great work. Not the other way around.