Excellent Sales & Marketing Skills Training...
►Discover ,1. Immunity to the word "no"..

►The process of personal packaging..

►Do expectations govern results?..

►Proof: the most important tool for exceptional success in selling..

►The New Economy's Chaos of Choices ..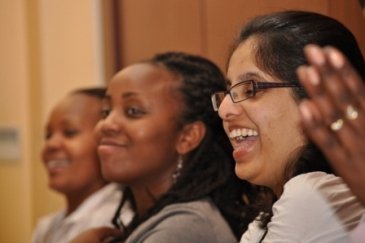 NITA Approved Trainers
+254-20-2211362 / 382
+254-712-636-404
+254-797-538-366
Excellent Project Management Skills Training...Mombasa
Venue ; Bamburi Beach Hotel Mombasa Kenya
Date 27th June To 1st July 2022 (Five Days)

CSR-Corporate Social Responsibility Skills Training...Mombasa
Venue ; Bamburi Beach Hotel Mombasa Kenya
Date; 27th June To 1st July 2022 (Five Days)

ER - Employee Relations and Engagement Skills Training....Mombasa
Venue ; Bamburi Beach Hotel Mombasa Kenya
Date; 27th June To 1st July 2022 (Five Days)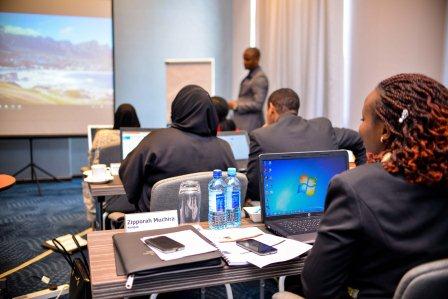 Executive Assistant Master Class Skills Training...Mombasa
Venue ; Bamburi Beach Hotel Mombasa Kenya
Date; ; 27th June To 1st July 2022 (Five Days)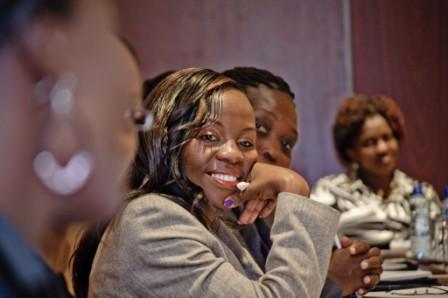 Valuable Content for you on;
enjoy Discounts,FREE Slots..

Sales Effectiveness Skills Training...Your Ultimate Guide.....
Indispensable guide to building successful sales relationships, trust and growth..

The competencies needed to win in the business of strategic sales have changed, meaning that the role of the average sales person must change as well.
Today's salespeople require stronger business acumen, more acute understanding of the financial and business problems facing prospects, and more talent and expertise than previously necessary.
This highly practical upcoming training equips you with the tools that you need to survive in this new environment.
Why is selling so vital?
The rule is that, "nothing happens until a sale takes place."
It is amazing how many companies have excellent products and services, excellent people, and excellent plans, but they have given little or no thought to the sales process.
What will this program do for an executive like you?
Drive top-line revenue growth
Create organizational alignment between sales, marketing (field and product), business development, services, product development, finance, legal and human resources
Improves sales-per-dollar-spent
Help set and achieve quarterly sale targets
Answer; are my best sales resources being deployed on your best sales opportunities?
No B.S. Sales and Marketing program addresses the biggest competitor of all; Apathy (non-decision) by virtually eliminating these types of sales cycles providing more time and resources to the deals that can and should be won
. Apathetic sales cycles drain the life from the business development, sales, presales, customer service, sales management, research and development and executive resource areas of an organization.
The New Economy's Chaos of Choices and New Economy Customers' Desire for the Easy Button.....

You and your sales team must be excellent at prospecting, establishing rapport, identifying needs accurately, presenting persuasively, answering objections, closing the sale, and getting re-sales and referrals from happy customers.
One small improvement in any one of these key areas can lead to dramatic improvements in the number of sales you make, the amount of cash you have coming in, and the profitability of your business.

This Training is geared toward achieving results for your team..
Discover;

• How Dumb Salespeople Work Ten Times Harder Than They Need To and Get One-Tenth the Results They Could Get.....
---
Who should attend?

• Sales, Advertising, Marketing services and agency executives/Managers.

• Marketing, business development ,product & brand Executives/Managers.

• Marketing communications and PR professionals.

• Customer service executives and management.

• Sales & Marketing Managers
• Brand excutives and head of units
• Staff member with new sales roles beside ther other duties

• Business owners

• It is also for those who are daring to understand magic psychology of selling.
---
Venue: Villa Rosa - Kempinski Hotel, Nairobi-Kenya

Facilitation: Ksh 39,000 + VAT or USD 390 + VAT ( Inclusive of all Requirements)

Contact: Anne or Caroline, anne@dolphinsgroup.co.ke or caroline@dolphinsgroup.co.ke

Tel: +254 20 2211362 / 364 Fax 254 20 2211386 Cell 254-(0) 712-636 404
Reserve Online Today Click Here... Few Slots Available; for High Impact Training..
-------------------------------------------------------------------------------------------------------------------------------------------------------------------------------------------
Some Previous Attendant had this to say;
This training was precise and very helpful.Particularly I'm really enjoying my presentations now that you impacted the right knowledge and tips.Amazing program. Edward Mutuaruhiu, Cooperative Bank of Kenya [SACCO Banking]

This is the best, most relevant training I have had in a long time and I am a seasoned sales professional –Robert Kimani, Assistant General Manger Call Key Networks East Africa.
Very practical and excellent training,keep up. –Rose Sentwali,Sales Team Leader-MTN Group
---
Your FR*EE Offers_ Save and Gain
-Book two slots and get 10% Discount. VAT exclusive
-Book three slots and get one extra space abso*lutely FR*EE!
-Book more than four slots and get 15% Discount.
-Gain 10% Discount on New client award plus
-Enjoy 10% Discount on Repeat client award
---

Training and Implementation - Working together for your Real Time Success.
Marketing & Sales Made Easy...
Here are your FREE tips in this journey of changing lives and fortunes..Click here...
In-house Sales Delivery and Management Training
Sharpen your team skills..
We run in-house sales execution courses throughout the Kenya,East Africa and all Africa English Speaking Countries.
All of our public courses can be delivered in-house.In essence,the in-house courses can be tailored to your specific requirements. For example we can modify the training duration / content of these courses to create a balance as per your needs.
Much of our training is small group based (e.g. up to 20-25 attendees per session)for high impact and extensive participation.
Contact us today to discuss your tailored in-house Sales delivery and execution training needs..
---
-->
Thanks guys; keep implementing
Diligent Record Management & Information Technology In Record Keeping Skills Training...
Transport, Logistics and Supply Chain Management Skills Training....
Advanced MS Excel Skills Training for Professionals..
Effective Managerial Leadership & Supervisory Skills Training....
Venue ; Tribe Hotel Nairobi,Kenya

Date; 27th June To 1st July 2022 (Five Days)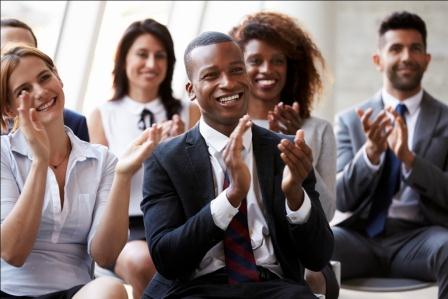 Link Up, Be the Driver....
Are you Job hunting or know someone who is ?
Create your profile here with ease and showcase yourself to large number of potential recruiters/employers/business owners /dept heads all waiting to view you Today....Click Here