Here Is Your Ability To Move Forward;
---
►Hard work always beats lazy talent,and the talented hard work trumps everything.So set your alarm clock.Set it for early...

Essential Consultancy Services..

Top Strategies Implementation,Execution and more for you...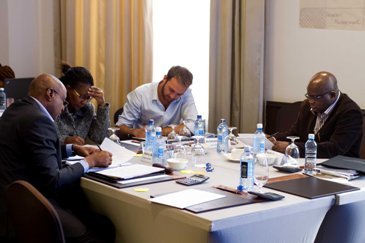 DIT Approved Trainers
+254-20-2211362 / 364
+254-712-636 404
Perfect PA and Effective Office Administrator Skills Training...
Venue; Villa Rosa - Kempinski Hotel, Nairobi-Kenya
Date; 27th To 28th September 2018

Business Analytics,Data Analysis and Metrics Skills Training…

Venue; Hotel EnglishPoint & Spa Marina, Mombasa,Kenya - Coastal Line
Date; 24th To 28th Sept 2018 ( Five Days )

Excellent Project Management Skills Training...
Venue; Villa Rosa - Kempinski Hotel, Nairobi-Kenya
Date; 26th To 28th September 2018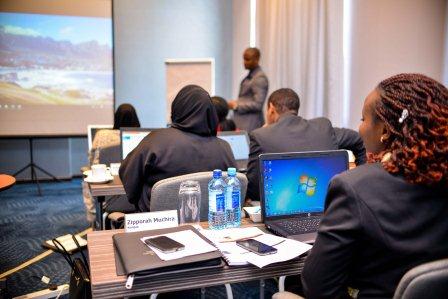 Executive Public Speaking & Business Presentation Skills ..

Venue; Villa Rosa - Kempinski Hotel, Nairobi-Kenya
Date; 26th To 28th September 2018 (Three Days)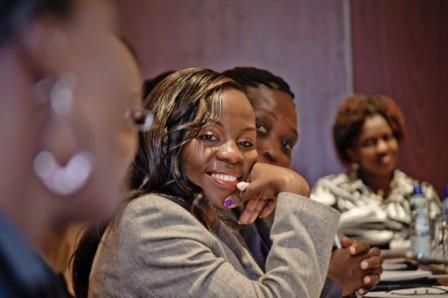 Valuable Content for you on;
enjoy Discounts,FREE Slots..


Scaling Up - Why a Few Companies Make It...and Why Rest Dont...
How to Dominate Your Market…
Implementation of various strategies and new ideas is always a challenge to many organizations and business entities,but for those who are ready to take the initial steps the rewards are always beyond their early imagination.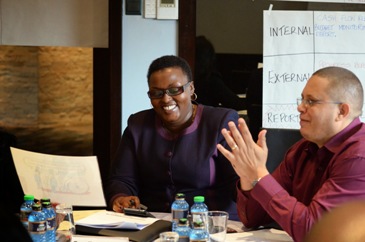 In today's highly competitive environment, budget-oriented planning or forecast-based planning methods are insufficient for any organization to survive and prosper.
The firm must engage in strategic planning that clearly defines objectives and assesses both the internal and external situation to formulate strategy, implement the strategy, evaluate the progress, and make adjustments as necessary to stay on track...View More..
In addition, we assist clients on setting up and deployment of Open Source Software through;
1. Business Intelligence Dashboard Online Software for Top Management

2. Project Management Dashboard Software

3. HR, Payroll, Psychometric Tests,Training Plan and KPI Software

4.Training and skills management software...
Business Intelligence Dashboard Online Software for Top Management
Over the last five years, a growing number of companies have invested in business intelligence software to help them centralize, better access and get a better understanding of key business metrics such as sales and to predict future performance.

Here are 5 ways business intelligence software can help your business:
1. Eliminate guesswork: "Running a business shouldn't be like gambling," said Ken Dixon, executive vice president of marketing at Kogent Corporation. "Far too often, executives must rely on 'best guess' and 'gut feel' decisions as they attempt to steer their companies into the future. They do this because their business data lacks any structure to allow them to make truly informed choices. Business intelligence can provide more accurate historical data, real-time updates, synthesis between departmental data stores, forecasting and trending, and even predictive 'what if?' analysis," eliminating the need to guesstimate.
2. Get faster answers to your business questions: "BI users can quickly get answers to business questions, rather than spending hours reading through volumes of printed reports," said Wende Cover, director of strategic marketing at MicroStrategy.
3. Get key business metrics reports when and where you need them: Today, many business intelligence software vendors are making it possible for users to access key business metrics, reports and dashboards on mobiles devices like their iPhone, iPad, Droid or BlackBerry, giving sales and marketing people access to critical business information on the fly.
4. Get insight into customer behavior: One of the great benefits of business intelligence software is it allows companies to gain visibility into what customers are buying (or not), giving them "the ability to turn this knowledge into additional profit" and retain valuable customers, said Mike Meikle, CEO of the Hawkthorne Group, a boutique management and information technology consulting group that advises companies on business intelligence tools.
5. Identify cross-selling and up-selling opportunities: "Business intelligence software allows firms to leverage customer data to build, refine and modify predictive models [that help] sales representatives to up-sell and cross-sell products at appropriate customer touch points," said Mohit Joshi, vice president and global head of the Sales, Banking and Capital Markets Practice at Infosys Technologies.
Project Management Dashboard Software
Project management software provides small to large businesses, who undoubtedly juggle a number of tasks, with a solution that helps keep them organized. There are a wide variety of project management software packages available, including web-based applications accessible from any location. Each software boasts its own set of features, but they all share common benefits businesses can appreciate.

1. A connected team: With the reliance on remote workers growing exponentially, odds are your projectteam includes people that you don't see at the office every day. And if you're not taking advantage of the cloud, your remote team is not as connected or efficient as it could be. Cloud-based project management apps create a central workspace accessible from anywhere, so your whole team can communicate and collaborate seamlessly.
2. Reliable access: Ever had to ask a colleague to email you an essential document? ("Can you send me the final version, please? ASAP!") Or tried to guess a missing co-worker's password to access that day's presentation slides? Major headache. When your project lives in the cloud, your team can access needed work information anywhere and anytime it's needed. Whether you're at a client meeting, networking event, or on your living room sofa, cloud software keeps information at your fingertips instead of stuck in your colleague's local computer folders.
3. Minimal upfront: Put the company credit card away: you won't need new hardware, expensive onsite software installation, or extra IT staff to configure and maintain new software. With cloud apps, all you need is an internet connection and the computers your team already uses. And since most cloud apps offer top-notch customer service, technical support and troubleshooting assistance is always available.
4. Low-maintenance technology: When managing complex projects with many moving parts, technology that's simple, functional, and easy to maintain is essential. Access the benefits of enterprise-level features without overly-complicated installations or paying for entirely new versions to get the 1 or 2 new features you want. And minimize the time you spend offline installing updates and checking system requirements.
5. Flexibility: Whatever platform each member of your team uses — Windows, Mac, Linux — is irrelevant since the only thing a cloud application needs is an internet connection and a web browser. Tasks get done faster when each member of your team can work in the environment they're most comfortable with.
6. Security: Good cloud project management software offers first-rate security, using highly secure data centers and servers with built-in disaster recovery. If you spill coffee on your laptop, download a virus, or even lose your whole office in a hurricane, you can get back to work without skipping a beat since all your important information is stored in the cloud. And if a laptop gets lost or stolen, all you have to do is log in to your online account and change your password to protect sensitive data.
7. Speed: With cloud software, you're up and running in a flash: just sign up on the company website for instant setup and access to your new tool. And when new features or security updates are released, they're available instantly. You won't have to wait months for version 2.0, or pay extra to upgrade your existing application suite.
8. Efficiency: 82% of companies said moving to the cloud saved them money. Cloud services typically offer a variety of pricing options based on features or account size, so small teams and businesses can access sophisticated tools that they couldn't ordinarily afford to license. Most cloud apps let you add new users as needed and scale back down just as easily, adjusting with your team as it grows.
9. Integrated tools: Odds are your new cloud-based project management app integrates with other tools you already know and use. Aside from the added convenience and ease of adoption, your team can work more efficiently when all your tools work together and are accessible from one spot.
10. Try before : Many cloud apps offer free trials, so you can test the tool and make sure it really fits your needs before investing in new software (and hoping it's the right fit).

HRIS and HR Policy Development...
A human resource information system (HRIS) is computer software employers use to manage the human resources functions of their organization. It has the capability to maintain employment records of all staff members, and employers can use it to collect metrics surrounding the firm's staffing, performance management, compensation and benefits activities. Although not all companies utilize an HRIS system, there are many benefits to doing so.
Advantages:
A well developed HRIS offers the following advantages:
1. Reduction in the cost of stored data in human resource.
2. Higher speed of retrieval and processing of data.
3. Reduction in duplication of efforts leading to reduction in cost.
4. Availability of accurate and timely data about human resources.
5. Better analysis leading to more effective decision making.
6. More meaningful career planning and counselling at all levels.
7. Improved quality of reports.
8. Better ability to respond to environmental changes.
9. More transparency in the system.

The main purpose of maintaining HRIS system is to gather, classify, process, record and disseminates the information required for efficient and effective management of human resources in the organisation.

The various uses of HRIS in an organisation can be listed as follows:
Personnel Administration:
It encompasses personal information of an employee. These may include name, address, date of birth, marital status, and the date of joining the organisation. It also contains the name and address of next kin of the employee concern. These information describe the employee.
Salary Administration:
One of the functions of HRIS is to provide a report containing information like present salary, benefits, last pay increase and proposed increase in future.
Leave/Absence Increase:
HRIS is also used to control leave/absence of employees. This is done by maintaining a leave history of each employee. Every employee can be issued an identity card writing every employee's token number coded on it. Employee's entry and exit from the organisation should be recorded on the identity card. This reduces chances for malpractice or oversight in calculating wages for each employee.
Skill Inventory:
Recording employee skills and monitoring a skill data base is yet another use of the HRIS. Such a skill record helps identify employees with the necessary skill for certain positions or jobs in an organisation.
Medical History:
The HRIS is also used to maintain occupational health data required for industrial safety purposes, accident monitoring, and so on.
Performance Appraisal:
In order to form a comprehensive overview about an employee, HRIS maintains performance appraisal data such as the due date of the appraisal, potential for promotion, scores of each performance criteria and alike. The textual information can be combined with the factual data obtained from the HRIS and the combination of information can be used for imparting training and affecting employee mobility in the form of transfer and promotion.
Manpower Planning:
HRIS is used for manpower planning also. It keeps information of organisational requirements in terms of positions. HRIS connects employees to the required positions in the organisation. It is also used to identify vacancies and establish employees thereon. HRIS can also help identify a logical progression path and the steps to be taken for employee progress/ advancement.
Recruitment:
Recruitment forms the most essential function of HRM. HRIS helps in the recruitment process in a big way by recording the details of activities involved in employee recruitment. These may include cost and method of recruitment and time taken to fill the positions level wise, for example.
Career Planning:
By providing necessary information such as which employees have been earmarked for which positions, HRIS facilitates positional advancement of employees. In other words, HRIS helps in planning for succession.
Skills,Training and Talent Tracker.......Management System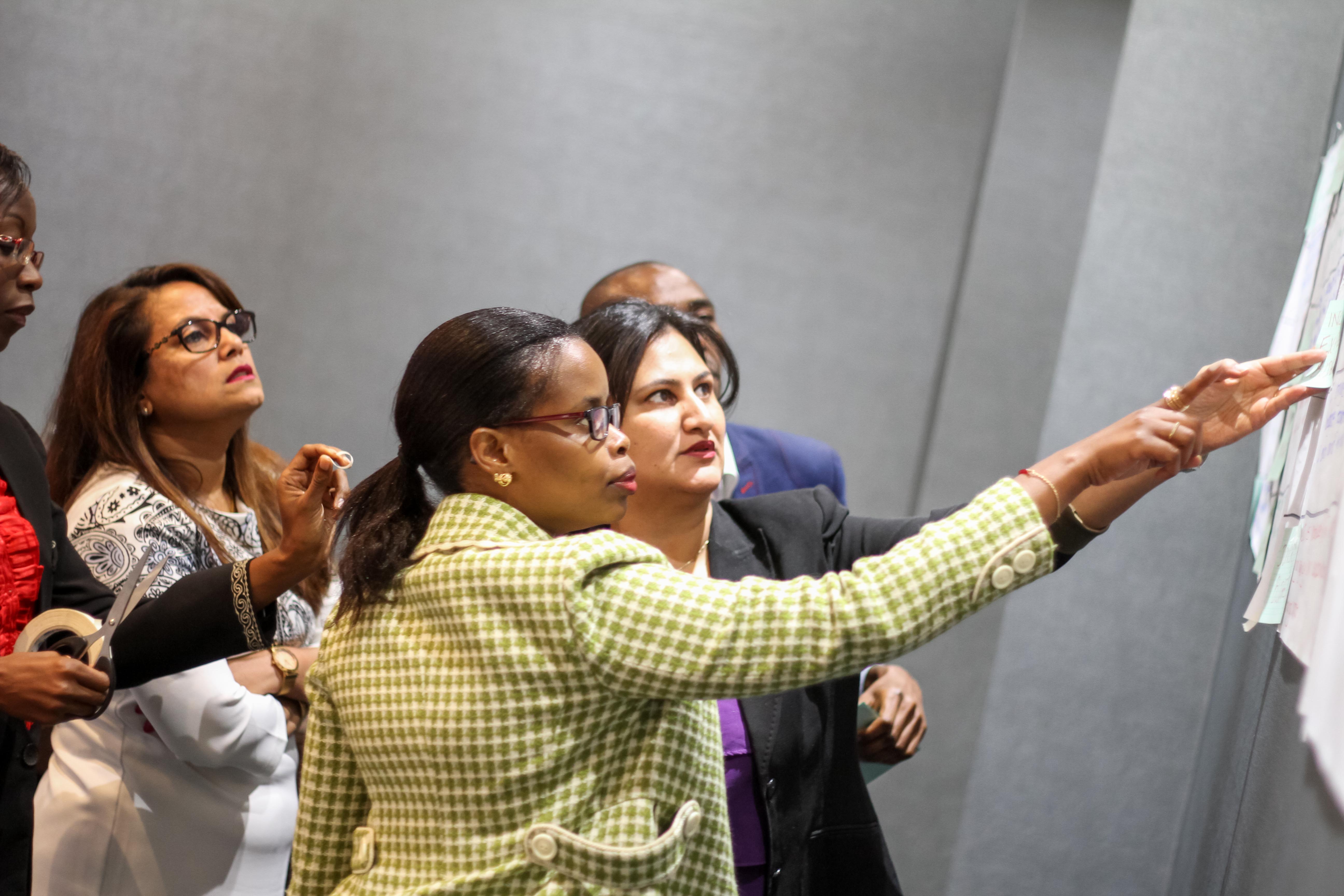 I need a person that has Project Management skills, can handle budget preparation, and who has excellent people skills. We have a good team of employees... how can I find this person? Sound familiar?
---------------------------------------------------------

Dolphins - Skills,Training and Talent Tracker Software is

A comprehensive and affordable system for managing and tracking employee Training plan, Skills and Job requirements.

By using Dolphins - Skills Tracker, managing training plans, skills and competencies is fast, easy and accurate.
-----------------------------------------------------------------------------------------------------------------

The system is 100% web based, and can be deployed as an in-house solution, or hosted by Internal Systems (SaaS). Either way, all you need is a browser to run the software!

You will use Dolphins - Skills and Training Tracker Software to create a master list of trainings and skills that are meaningful to your company.

Managers use the system to review skills submissions, and to make adjustments where necessary. Managers also have the ability to specify a required skill level when doing approvals. For example, an employee might rate himself as being proficient at "negotiating", and the manager might agree with that assessment. But, the manager might also specify that the employee needs to be an expert, thereby defining a skill gap. Gap reports are useful for training, employee development, and other purposes.

Dolphins -Skills,Training and Talent Tracker Software also enables you to;

Manage and evaluate progress on employee training courses and certifications
Monitor employee skills and abilities, and provide notifications to management on employees who have yet to complete their courses and competences.
Identify candidates for job openings in the event an employee is promoted or resigns from the company

Manage employees and suppliers profiles (ref. skills matrix) ensuring that training, skills and qualifications of your employees and your suppliers are always compliant at all times.

Easy implementation;

Dolphins Skills and Training Tracker Software also helps to plan everything related to training activities such as:

Course coverage

, registrations, attendance, results, updated competency profiles, competency certificates, costs, performance analysis.
The Skills,Training & Competences Module is easily integrated with other modules such as:

Risk Analysis, Planning,

E-Learning,

Equipment Maintenance,

Supplier Management,

Document Management,

Audits & Inspections,

Monitoring & Measurement,

Performance Review.

Plus,Business Intelligence Dashboard.

Make it easy to analyse,measure and plan Today....
---
Please get in touch with Dolphins Group Consultancy unit directly on :-
Tel:- +254-20-2211365 / 362 / 382 or 254-712-636404
Email:- consultancy@dolphinsgroup.co.ke
Thanks guys; keep implementing
Earn by being Referred or Referring Here...
View & Earn by being Referred or Referring your friends, workmates, colleagues or contacts...to Upcoming Trainings Here..►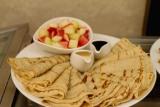 We know what we are, but know not what we may be...Discover...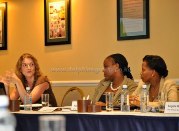 We shared a lot. I am a changed person even the entire office is surprised. I will forever remember remember the training- Vinic Sarange Ombaso
Change your thoughts and you change your world....!
Amazing trainings, quite relevant and fulfilling, 9 out of 10. Empower more and more people –Vincent KK, Safaricom ltd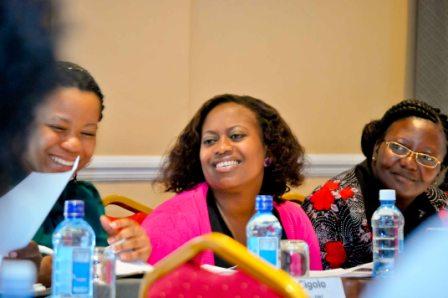 5 Tips to Stop Interrupting Others…
Link Up, Be the Driver....