What are Your Financial Goals in this Gift of Life?
►Can anyone be Rich?

►What is the path to increasing your Assets?

►Do liabilities rule your life?

►Improve your Financial IQ & Money Management.Learn to exploit opportunities..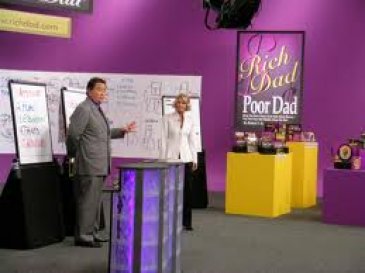 NITA Approved Trainers
+254-20-2211362 / 382
+254-712-636-404
+254-797-538-366
Perfect PA and Effective Office Administrator Skills Training..
Venue; Villa Rosa - Kempinski Hotel, Nairobi-Kenya
Date; 25th To 27th September 2019


Strategic Marketing and Communication Skills Training…

Venue; Villa Rosa - Kempinski Hotel, Nairobi-Kenya

Business Analytics,Data Analysis and Metrics Skills Training…
Venue; Villa Rosa - Kempinski Hotel, Nairobi-Kenya
Date; 30th October To 1st Nov 2019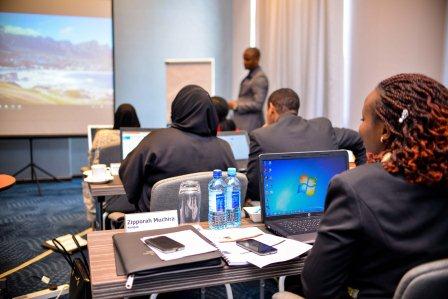 Effective Managerial Leadership & Supervisory Skills Training....

Venue; Villa Rosa - Kempinski Hotel, Nairobi-Kenya
Date; 30th October To 1st Nov 2019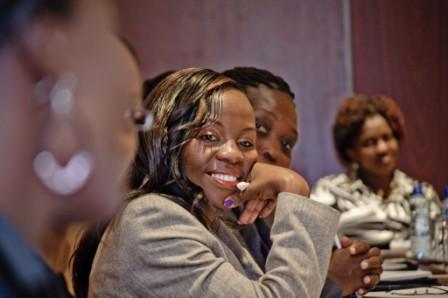 Valuable Content for you on;
enjoy Discounts,FREE Slots..

The famous Rich Dad Cashflow Board game(s) are now available locally
Dolphins Training & Consultants ltd is proud to be the Authorized distributors & trainers on Rich Dad Cashflow Board Game(s) and books within East and Central Africa.
Rich dad education is open to everyone who is serious about becoming Rich through knowledge,action,financial discipline,hard work and continuous expanding of ones reality and context.
Its not for the lazy,unmotivated,people who cannot handle pressure of growing their income,don't want to sell (number one most important skill) or those who believe in luck,lottery ,Corruption,Bribery,Kickbacks,Family Wealth (Food Stamps for the Rich) 46% of the richest people on earth are entrepreneurs. Only 16% of the richest people inherited their wealth.
Rules of nature always apply and growing legitimate rich takes a lot of efforts,focus,learning from mistakes (wisdom), giving (cash not time) and long term commitment.
If you are daring;- go on and prosper in your lifetime.

I had two dads

Having two dads as advisors offered me the perspective of contrasting points of view: one of a rich man and one of a poor man. The problem was that my rich dad was not yet rich, and my poor dad not yet poor. Both were just starting out in their careers; both were struggling with money and families.

But, regardless of those facts, both had very different points of view on the subject of money.
One dad would say, "The love of money is the root of all evil." The other, "The lack of money is the root of all evil." Having two dads - and loving them both - forced me to think about, and ultimately choose, a way of thinking for myself.

I had to think about each dad's advice and, in doing so, gained valuable insights into the power and effect of one's thoughts on one's life. For example: My poor dad had a habit of saying, "I can't afford it." My rich dad forbade those words to be used. He insisted that I say, "How can I afford it?" One is a statement, the other a question. One lets you off the hook; the other forces you to think. My rich dad would explain that by automatically saying the words "I can't afford it" your brain stops working. By asking the question "How can I afford it?" your brain is put to work.

Exercise Your Mind

My rich dad did not mean 'buy everything you want.' He was, though, fanatical about exercising your mind - the most powerful computer in the world. My rich dad said: "My brain gets stronger every day because I exercise it. The stronger it gets, the more money I can make." He believed that automatically saying "I can't afford it" was a sign of mental laziness.

Although both dads worked hard, I noticed that my Poor Dad had a habit of putting his brain to sleep when it came to money matters. My Rich Dad, on the other hand, made a habit of exercising his brain. The long-term result was that one dad grew stronger financially and the other grew weaker.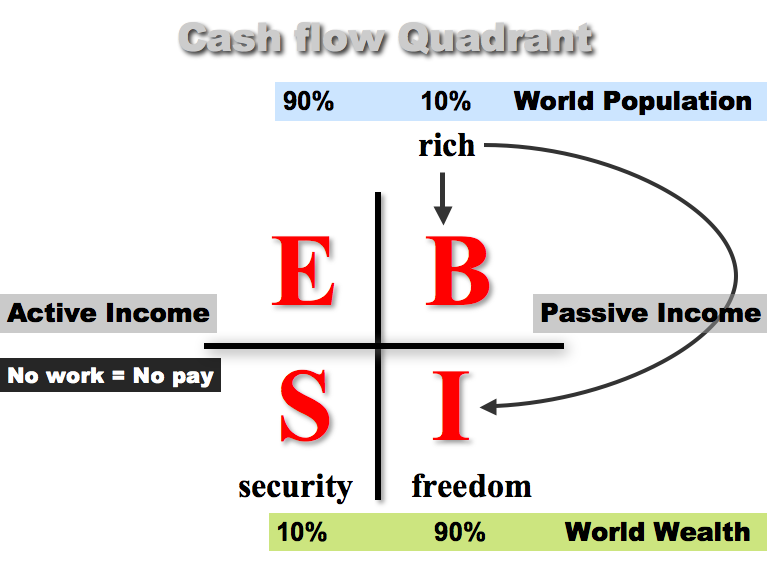 Our Thoughts Shape Our Lives

Being a product of two strong dads allowed me the luxury of observing the effects that different thoughts have on one's life. I noticed that people really do shape their lives through their thoughts.

The power of our thoughts may never be measured or appreciated, but it became obvious to me as a young boy that there was value and power in being aware of my thoughts and how I expressed myself. I noticed that my poor dad was poor not because of the amount of money he earned - which was significant - but because of his thoughts and actions. As a young boy having two fathers I became acutely aware of being careful in deciding which thoughts I chose to adopt as my own and to whom should I listen - my rich dad or my poor dad?

At the age of nine I decided to listen to and learn from my rich dad about money. In doing so, I chose not to listen to my poor dad - my real dad - even though he was the one with all the college degrees.

Dad Differences

One of my dads is a multi-millionaire. The other is a poor man. Why? Very simply, it comes down to their respective attitudes toward money and life. Take a look at the differences... and think about where you fit...

Poor Dad vs. Rich Dad

My Poor Dad Says My Rich Dad Says

"My house is an asset." "My house is a liability."

Rich dad says, "If you stop working today, an asset puts money in your pocket and a liability takes money from your pocket. Too often people call liabilities assets. It's important to know the difference between the two in the Real World not the assumed.

"I can't afford it." "How can I afford it?"

The statement "I can't afford it" shuts down your thinking. By asking the right question, you mind opens up and looks for answers.

"The reason I'm not rich is because I have you kids." "The reason I must be rich is because I have you kids."

"I'm not interested in money." "Money is power."

"When it comes to money, play it safe - don't take risks." "Learn how to manage risk."

"Pay myself last." "Pay myself first."

Rich Dad always took a percentage off the top of any income he earned. He put this money into an investment account that went toward purchasing his assets. Poor Dad spent all his money first and never had any remaining for investments.

Believed that the company you worked for or the government should take care of your financial needs. Believed in financial self-reliance and financial responsibility.

Focused only on academic literacy. Focused on financial literacy as well as academic literacy.

Learned only the vocabulary of academia. Learned the vocabulary of finance - "Your words are the most valuable tools you have."

"I work for my money." "My money works for me."

Thought that making more money would solve his financial problem. Knew that financial education was the answer to his financial problems: "It's not how much money you make that's important - it's how much money you keep and how long you keep it."

Understanding the difference in attitudes between rich dad and poor dad - is essential to taking the first steps to financial freedom.

For a comprehensive look at how to battle the Poor Dad mentality and adopt the Rich Dad state of mind, learn more about the tools offered to help you on your journey to financial freedom.

CASHFLOW 101 BOARD GAME.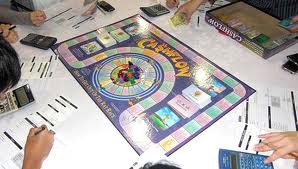 The Board game is now available within the East and Central Africa market from Authorized Resellers and Trainers Dolphins Training & Consultants ltd.
(www.dolphinsgroup.co.ke; info@dolphinsgroup.co.ke )

Cashflow 101 teaches you the basics of fundamental investing. But it does more than that. CASHFLOW 101 teaches you how to take control of your personal finances, build a business through proper cash flow management, and learn how to invest with greater confidence in real estate and other businesses.

The education product is for you if you want to improve your business and investing skills by learning how to take your ideas and turn them into assets such as your own business.
Many businesses fail because the owners lack capital, real life experience, and basic accounting skills. Many investors think investing is risky simply because they cannot read financial statements. This educational product includes the board game, accessories, three audio CDs from Robert Kiyosaki-Rich dad.
It takes approximately two complete times playing the game to understand it. Then, we recommend you play the game at least six times to begin to master the fundamentals of cashflow management and investing.

This game is for the person serious about investing in his or her financial future. When people say "The game is expensive," we reply with," yes it is. But so is losing the money in business or investments." The greatest expense for many people is actually the money they are NOT making because of fear of making a mistake.

The Board Game for individuals who wants to;

1. Take control of their personal finances.
2. Learn how to keep more of the money they make.
3. Learn the basic skills to take their ideas and turn them into assets.
4. Learn the basic skills needed to build business. (One of the reasons why 9 out 10 start up business fail in the first 5 years is because the business owner fails to manage the cash flow to grow the business).
5. Gain some of the financial literacy required to invest in some of the best investments in the world with greater safety.
6. Train your thinking to realize that it is possible to live in a world of too much money.
7. Improve your financial literacy and vocabulary.
8. Learn how to solve financial problems by having your money work for you instead of you working hard for money.
9. Have fun while learning and be able to teach the people you love the same skills you are learning.

These are few of the benefits you can gain from playing CASHFLOW.

In today's fast changing world, gaining the basic education and experience required is often time consuming, frightening, and expensive, especially when you make mistakes with your own money. This is the main reason Rich Dad created the patented educational board games trademarked as CASHFLOW.

Cashflow 101 Board Game
Cashflow 202 Board Game
Cashflow Board game for Kids.-A parent's influence at an early age can have long-term financial results.


The best thing about these products is you can play with your family, friends and your investment group. Rather than spend the whole weekend idle and financing doodads why not spend it learning practically on business and investment matters!

"I hear and I forget, I see and I remember, I do and I understand"-Rich Dad
Availability Point...
Cash Flow board game(s) are available for you at your doorstep,please email training@dolphinsgroup.co.ke with your requirements and we shall facilitate the rest at your convinience.
---
Personalized One-on-One Coaching;
If you do not know what you are doing, no asset can make you rich. Ultimately, what makes you rich is your financial intelligence. Your greatest asset is your brain -- so take care of it and protect it from bad advice.
The Rich Have an Unfair Advantage; Financial Education , Begin Your Journey Towards Financial Freedom...
-Looking for one to one coaching on personal financial skills,

-How to start a business and create growth

-Best Investment and Investment cycles

-Developing your Leverage
-Cashflow Planning and Management ?
Yes,we offer one to one coaching -Half day on Value and affordability at your convinient location or at our consultancy locations within kenya and across africa. Please email coaching@dolphinsgroup.co.ke with your requirements and we shall get back to you Immediately.
---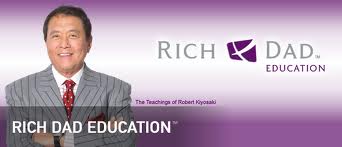 View Rich Dad books and Cash Flow Board Games... Go..
Rich Dad Exclusive Quotes...
These quotes are Exclusive and Valuable,please share them with your family and friends using the share/save widget at the bottom of this NEXT page.

Thanks guys; keep implementing
Earn by being Referred or Referring Here...
View & Earn by being Referred or Referring your friends, workmates, colleagues or contacts...to Upcoming Trainings Here..►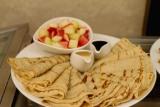 We know what we are, but know not what we may be...Discover...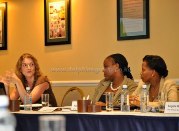 We shared a lot. I am a changed person even the entire office is surprised. I will forever remember remember the training- Vinic Sarange Ombaso
Change your thoughts and you change your world....!
Amazing trainings, quite relevant and fulfilling, 9 out of 10. Empower more and more people –Vincent KK, Safaricom ltd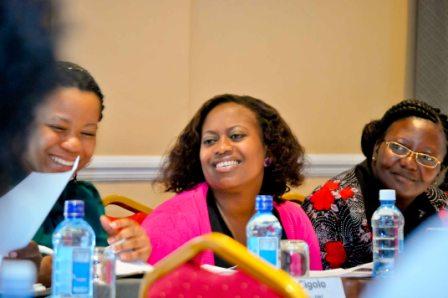 5 Tips to Stop Interrupting Others…
Link Up, Be the Driver....
Are you Job hunting or know someone who is ?
Create your profile here with ease and showcase yourself to large number of potential recruiters/employers/business owners /dept heads all waiting to view you Today....Click Here