Executive Public Speaking & Business Presentation Skills Training_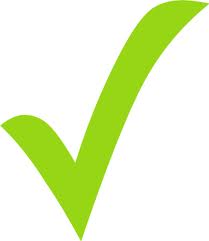 Overcome nerves and deliver speech with confidence...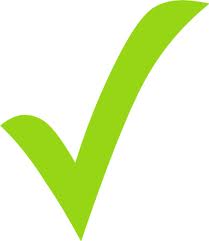 Discover how to engage with your audience....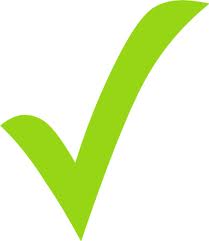 Learn how to make real impact with your audience....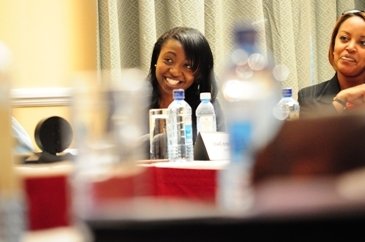 NITA Approved Trainers
+254-20-2211362 / 382
+254-712-636-404
+254-797-538-366
Advanced MS Excel Skills Training for Professionals..
Venue ; Best Western Plus Hotel Nairobi
Date;24th To 28th April 2023 (Five Days)

Warehouse & Stores Management Skills Training ......
Venue ; Best Western Plus Hotel Nairobi

Date; 24th To 28th April 2023 (Five Days)

ER - Employee Relations and Engagement Skills Training..
Venue ; Best Western Plus Hotel Nairobi
Date; 24th To 28th April 2023 (Five Days)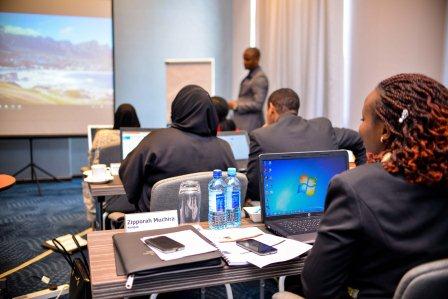 HR Analytics and Metrics Skills Training…
Venue ; Best Western Plus Hotel Nairobi
Date; 24th To 28th April 2023 (Five Days)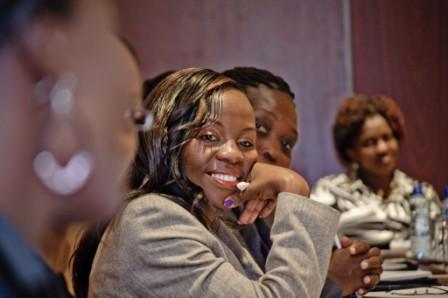 Valuable Content for you on;
enjoy Discounts,FREE Slots..

Some of the previous attendants had this to say...
Empowering. Aamera Jiwaji- Jubilee Insurance Kenya.
Excellent facilitators. This was really public speaking redefined. Michelle Wanga, Executive Officer & Ag.Public Relations Officer- Kenya Maritime Authority.
This course highlighted my weaknesses in public speaking and presentation skills as well as the strengths. I have learnt wonderful points that will be applied in my public relations field from this day on. Sally, Public Relations Officer- City Council of Nairobi.
Great and very important skills both for the organization and the individual. Irene Sekenan, Sales Account Manager- Sarova Hotels.
The course is worthwhile and very informative. Caroline Kunga- Kenya Ports Authority.
I enjoyed everything about this short course and the two day experience. I would definitely enroll in another Dolphins Group course. David M.Karigithu- Web Developer.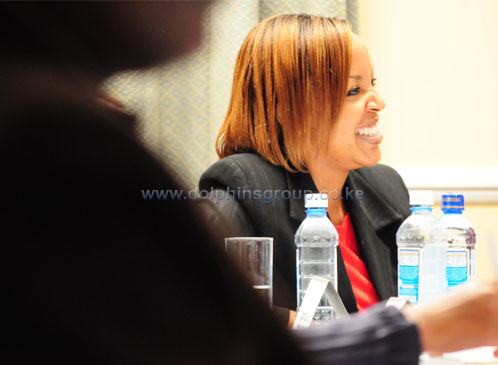 Facilitators were super. I connected with them very well. Their content and delivery was very rich. I encourage others to sit in this class. Derek was fun. I. M. Obara, Director- Platinum Credit.
The course and the trainers are highly motivating and they made me believe that I can conquer my fears in public speaking with all the information they provided. Leilah Abdallah, Public Relations Officer- City Council of Nairobi.
It's the best thing I have done this year. I have seen how I appear to my audience and discovered how to improve my public speaking. N. G., Manager- Kenya Pipeline Company.
This is a must course for upwardly mobile professionals. You must know how to express your content to grow in your career or succeed in virtually anything. M. K. Muthoka, Human Resource Officer- Mater Hospital.
The public speaking was very involving, educating. It must be a continuous process to be a good public speaker. Ruth, Admin Advance- Ernst & Young.
This is a life changing course!The trainers were excellent.My Presentation will never be the same again.Great work.Humphrey,Director-Valuations,SEC & MCo Ltd
The course is enriching and a must for all who do public presentations and for personal growth. The presenters are very well versed and I would recommend them any day. Joyce Chege, Associate Business Development- Ernst & Young.
Good experience, good insight into personality, good foundation to grow more in public speaking. Trainers very good. Michele Doobay Kanaiya, General Manager- Alldean Satellite Networks.
The course is essential for any person in business and also for personal development. The trainers were great. The experience is one to be remembered and learn from. E. Muthoni- Project Executive MTN Business.

This training was factual, insightful and very informative. Exceeded my expectations.
E Otieno Agira, Assistant Manager Corporate Communication. HELB.
Very enjoyable and an eye opener allowing you to evaluate more about oneself. Good wok. Juliet C.Mazera, Associate, Anjarwalla & Khanna Advocates.
Relevant, well thought, well done..Kennedy Shimekha. Head Trade Finance Barclays Bank.
This training is a must attended for different level of management and anyone involved in public speaking and presentations. J Labi, IT Manager,NBK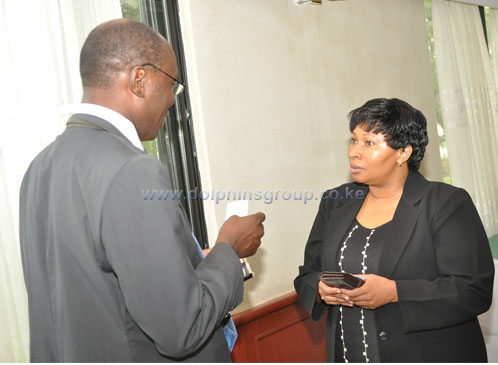 The trainers were well experienced, eloquent, professional and articulate. Great work Namulo Muniafu, Director, NMZ Solutions.
The trainers were lively and amazing; am a very busy person but the two days went like an hour. I have learnt lot.Humphrey, Director, Compumart Africa ltd.
Well packaged course content, knowledgeable and articulate trainers. A very useful training experience. Wilson Murage, Senior Associate, Anjarwalla & Khanna Advocates, ALN
Very practical and engaging. I discovered that, in spite of my technical knowledge skills, my biggest asset for career progression will rely on how effectively I use my soft skills or rather the people skills. Charity.Research Scientist, UN.
The trainers are experts in their field and their delivery was excellent. George, Uniliver Kenya
I highly recommend this course for all of us involved in public speaking and presentation. Trainers were Excellent. I learnt new ways of redirecting the nervous energy. Wanjiru Mwaura,Manager,DTB
Very captivating no dull moment throughout the two days' learnt skills that will turn around my public speaking and presentation skills. Gladys Mwatha,Branch Manager, Consolidated Bank
This experience was great, highly recommended. I learnt a lot on composure and focus.Peris Muchuki,Account Manager,Dotsavvy Africa ltd.
Excellent Training.Amit Thurjan,Branch Manger DTB
Personally the course was very vital, relevant and educative. The trainers did an excellent job.C.L Kisaka,Management Assistant,Kenya Petroleum Refinaries Ltd
This was the best launching pad for my upcoming public speaking and presentations. I learnt the tools of Excellency. Wesley,Tea Executive,Tea Brokers East Africa.
This training a big boast for me especially as I pursue to be great speaker and a presenter –Eloquent,powerful,fearless and speaking with conviction. Keep in up.Susan Muigai,Ass.Portfolio Manager.
Well delivered and knowledgeable, Francis Andedo,HR officer,DTB
Amazing training, focused for personal development. Maria Wamakonjio,General Manager,ESBC ltd.
This course is great and relevant especially to those who are and want to be in position of influence and leadership in an organization. The trainers were excellent. Francis Chege,Deputy MD,Alliance One Tobacco .
A big eye opener on personal skills development. Simon Obosi,Opperations Manager,Trocaire.
A great eye opener and deep interesting experience. Good work.Diana Ehete,Head,Credit Governance;CFC Stanbic Bank
Very good and educational training.Mehood Rafiq,Manager,DTB
Course very practical and relevant. I learnt a lot for my career and personal life development..Arwah Aziz Mohamedali,Export Sales Administrator,AAA Growers ltd.
Great experience, I learnt a lot about myself. Strength to enhance and weakness to work on.Joan Nguru,African Alliance.
The course was engaging and on spot. The trainers were informed. must for anyone seeking to enhance their personal and professional lives. Daniel Njogu,Director Admin/Finance,Jimcab Services ltd
Very informative and productive, Trainers were awesome! Arti Shah, Head-Village Market Branch.
Fantastic training, the course was worth the time. Very informative and interactive. Practical sessions were excellent. Great facilitators.
Karma Jamal. Senior Manager,DTB

The course was fun and productive. It gave a lot of insight to the importance of ones public appearance. The facilitation was excellent. Robert Hartog, Managing Director, Warren Enterprises.
Fantastic training, definitely worth for personal development and a must for anyone who wants to climb the corporate or social ladder and enhance their business or career.
Nishma Shah, Director, Holiday Bazaar ltd
This two days training was an extreme eye opener. The trainers were fantastic and excellent. The course was worth the value and time. Keep up!
Margaret Waithaka, Managing Director, Square Gold PR
Excellent course. I highly recommend the training. High impact work plus the whole event was well organized. Victoria, Corporate Banker.
I am a very busy person, but this training was worth my two days. I will definitely sponsor my two working daughters to attend the next one. Wanjiku Ngaruiya, Director Samura Engineering ltd/Garden City ltd.
For me the course marks a new beginning in my public speaking & presentation skills life. A lot has been demystified. The trainers were great; will definitely attend a follow-up training and more import; take more roles at work and social engagements. Florence UNICEF.
This is the only training among many I have attended and never blinked an eye. The trainers were very interactive, knowledgeable on the subject, driven for results and well organized. I look forward to attending more training with Dolphins Group. Allan Mukabi, Marketing, Experience Domain Kenya.
The trainers were very passionate. God bless them.Very inspirational.We all can succeed in the area of Public Speaking. Alice Nyamu, HR, General Motors East Africa
The most dangerous situation is not knowing or ignorance, but not knowing what you don't know. Thank you for letting me know my strengths and weakness which I need to enhance or work on.
David Jingura, Managing Partner, Global Solutions.
Very insightful, it was interesting to view my recorded speech during the training. This is a definitely a tool for success.
Sammy Ikiingi, Managing Partner, CPS.
The training was very informative, it awakens a part of us that we mostly ignore or don't know. For example I found I had a great confidence which I could use more to enhance my Public Speaking and presentation. The trainers were very motivating, informative and very direct. The whole experience was great, I felt reborn and like I just found myself again. Keep up.
Joyce W.Chianda , Managing Director, Jade Sea Journey.
I will be definitely a different positive person to my audience after this training. Yes, everyone has been talking before but few have been communicating. Let's learn to be great communicators. Good work, Daniel, Finance Manager, AWF
"This was a great eye opener especially on delivery and demystifying some of the issues encountered in public speaking and presentation .Clare Ondere, Finance & Admin Manager, AED.
This course was very good, informative and interactive; the facilitators were excellent and well diverse. Keep up! :-)
George Ouma, Senior Accountant, Hilton Nairobi.
I loved the practical cases used in the delivery of the course materials thereby making the whole course memorable for lifetime. Andrew Nyakundi, Senior Manager Finance, K-Rep Bank.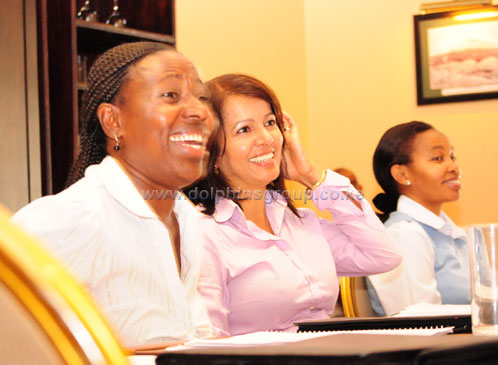 Absolutely a must course for all of us, we all need to progress and make impact and we will be call to speak in public or business and organization forums. Better be five years ready than one day unprepared. Keep up the good work.
Job K Naisho, BSL Manager- Central Bank of Kenya.
I appreciated the value of this training and will keep refreshing every year. The trainers and facilitators were very committed. Thanks for good work. Joseph Kirema, Managing Director, SCL ltd Mombasa.
The practical sessions and the evaluation thereafter of participants were very good. That brought out deep insights on the public speaking and presentation aspects. Great work. George Wamwati, Senior Assurance Manager-Standard Chartered Bank.
This training redefined the public speaking and presentation skills. Lessons learnt are transformational. I enjoy every bit. Diana Kubebea, Public Relations Officer, Kenya Institute of Management
I loved all the sessions, the group work and presentations done by each one of us. I was able to learn on my strengths and weaknesses am definitely a better person. Millicent Awiti, Officer-Company of the year Awards. Kenya Institute of management.
The world is your playground, its up to you how you play it. Awareness of "umn,umm,umm" and how they draw you back. Good context and content. Tina Palys, Teacher, Drama Development
I enjoyed the Etiquette skills training part, and the detailed aspects of presentations not to mention great networking and views from other participants. Edwin, Communication and PR.-KIM.
This is training for everyone in this day and age. I liked the practical sessions, very engaging. I discovered my strengths and where I need to keep improving. I would recommend it to everyone in corporate and business. Ruth M, Head, Executive Selection Service.
This Training exceeded my expectations, detailed, informative and very practical, the team did great work. The power is always within you. Joseph M., Head-Urban Project Management. Ministry of Planning.
"This training was above my expectations in public speaking and presentation skills. The trainers were very good and well skilled in their area of expertise." Juliana Jebet PR officer National Museums of Kenya.
" very passionate trainers; articulate and professional in their delivery. The course was a good refresher for me and reaffirmation and I really treasured learning from other participants as well." Felix Kyengo General Manager Digital Mobile Television.
"This course was an eye opener to good and bad practices that will make a difference in public speaking and help you achieve your goals." DRO UNICEF
"I found the training very relevant to my work. I also had an opportunity to receive honest feedback from fellow participants on my recorded presentation. I realized I need to improve to have my public speaking and presentation audience focused. Caroline is the most captivation trainer I have meet." Lincoln Njenga InvesteQ Capital Ltd
"Great learning to enhance skills on public speaking. It really refreshed me to be an effective communicator. Good work." Rakesh Rao CEO Crown Berger.
"This Training course was extremely informative, very educative. I definitely identified my strength and where I need to improve." Margaret Maingi Rooms Division Manager,Sarova Panafric.
"The course was very engaging, the short video cover of myself on stage showed how effective I am. This course is great confidence boaster and enables one to discover his/her inner potential. Keep up."
Judy Waithaka,Investment Banker, African Alliance.
"The Training was very useful and just on time for me.It brought out the best in me and areas I need to improve on. Well organized." Caroline Kirigo,Marketing Assistant, IDB Capital ltd

"I learned new technique of public speaking which I will definitely start using immediately. Great work from Dolphins Training & Consultants." Nelson Mahebo AIG Kenya Insurance.
"The training was brilliant and learnt a lot which have already started practicing and improving my skills."
Mildred Ongollo Oxfam GB

More Training Testimonials for you..
Thanks guys; keep implementing
Executive Assistant Master Class Skills Training... Mombasa
Venue ; Bamburi Beach Hotel Mombasa Kenya
Date;24th To 28th April 2023 (Five Days)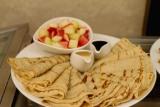 Asset Management Skills Training....
Talent Management Skills Training...
Monitoring & Evaluation Masterclass Skills Training...Mombasa
Link Up, Be the Driver....
Are you Job hunting or know someone who is ?