We Push the Human Race Forward... So Do You...

►Discover more Amazing programs from below...
►Find Your Greatness....
►Unleash Your True Potential....!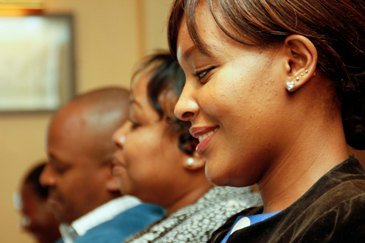 NITA Approved Trainers
+254-20-2211362 / 382
+254-712-636-404
+254-797-538-366
Advanced MS Excel Skills Training for Professionals..
Venue ; Best Western Plus Hotel Nairobi
Date;24th To 28th April 2023 (Five Days)

Warehouse & Stores Management Skills Training ......
Venue ; Best Western Plus Hotel Nairobi

Date; 24th To 28th April 2023 (Five Days)

ER - Employee Relations and Engagement Skills Training..
Venue ; Best Western Plus Hotel Nairobi
Date; 24th To 28th April 2023 (Five Days)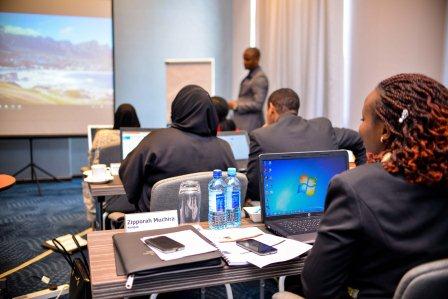 HR Analytics and Metrics Skills Training…
Venue ; Best Western Plus Hotel Nairobi
Date; 24th To 28th April 2023 (Five Days)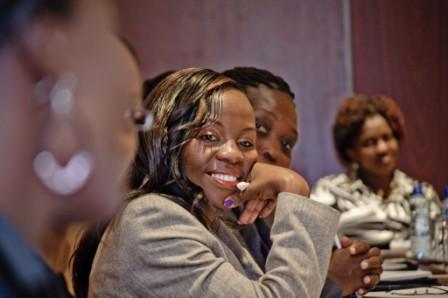 Valuable Content for you on;
enjoy Discounts,FREE Slots..

Executive Impact, Image, Business etiquette and Presentation Skills Training...
Training Course Description
In a technologically sophisticated, performance driven and bottom line oriented society, success in business today also depends on the mastery of "soft skills." How you present yourself and the substance of your communication speaks volumes about your credibility.
Through extensive research and time-tested methodologies, recognized authorities have proven that the core of executive presence combines style, communication, influence, behavior and power to create a positive and memorable impression and impact in business situations. This key combination allows professionals to successfully convey their knowledge, passion, and authentic self.

The program is an integrated approach that helps you and your employees convey authority, credibility, confidence and competence in all business situations.
This program combines the essential nature of both style and substance which has resulted in top performing management teams who excel in the business world with this competitive edge.
This Program will help you and/ or your team of professionals:
• Develop a positive and lasting first impression
• Cultivate your own personal brand identity and hone your image and impression management skills
• Identify the key components of projecting a professional image through dress and grooming
• Perfect your understanding of industry appropriate business attire in accordance to your own personal style and the different levels of dress
• Define the affects of image as it pertains to the individual and how others perceive and receive the individual
• Discover the psychological effect of color and its advantages
• Provide tools for professional image and wardrobe management and maintenance
• Package and promotion yourself through positioning and presentation
• Discover your authentic voice, your speaking style
• Leverage the strengths of your speaking style
• Develop a clear, focused, and compelling core message
• Understand your audience and get the information you need
• Organize and write a speech that compels your audience to act
• Deliver your speech with maximum impact, deal with stage fright and convey passion and credibility
• Create and use (and not use) visual aids that enhance you as the speaker
• Survive and thrive during the question-and-answer period.
For some, avoiding speaking or presenting in public is not an option. But if you want to be more a more effective and confident; then this training is geared to achieve this and more.
Deliver your speech and presentations effectively
• Build on your confidence
• Engage with your audience
• Deliver more convincingly
Image, Dressing & Business etiquette Corporate Awareness Training Modules
Business Etiquette: customer relations and business skills
• the company image
• creating a dynamic impression
• meeting and greeting at networking functions
• how to make introductions
• welcoming clients
• greeting colleagues
• the language of small talk
• time management
• email etiquette
• mobile phone etiquette
• how to deal with external customers
• how to behave toward internal customers
• the importance of a good routine
At the end of this session participants will have a greater appreciation of customer service and be able to communicate more effectively with their colleagues. They will also learn the unwritten rules defining the business world.

Deportment: how to portray a professional image
• projecting a positive & lasting image
• the elegant way to walk into a room
• the correct hand shake
• standing and sitting with composure and style
At the end of this session participants will be able to make the right impact as soon as they enter a room, projecting an air of confidence and professionalism to get the most out of meetings.

Table Manners: the essence of good business dining skills
• table manners and table settings
• which cutlery to use
• how to use it
• buffet selection
• eating decorum
• unfamiliar cuisine or an inedible meal
• how to handle difficult situations politely
• how to behave at formal & informal gatherings
• how to handle yourself during cocktail parties
• conversation & listening skills during meals and functions

At the end of this session participants will be able to face any formal meal or cocktail function with confidence. As so much business is done over breakfast, lunch or dinner, people are judged by the way they eat and interact during meals or networking functions
Image & Style: creating a look to suit the company image
• selecting colors & styles
• dressing for your body shape
• suitable attire for the office
• smart and acceptable casual wear for work
• the capsule wardrobe
• style of suits and dress
• shirts and ties
• color of shirts/blouses
• hosiery and socks
• shoes
• handbags/brief cases
• jewellery
Personal Grooming: grooming from the inside out
• general grooming
• personal hygiene
• hair & make-up
Participants will learn how to create a look to suit their image and what is
Suitable to wear to gain the confidence in business needed to make the
right impression and influence people
Audience: Anyone
Prerequisites: None
Course Duration: One Day or Two Day (Two days will have more coverage on presentation and public speaking practical sessions)
Course Level: Intermediate and Advanced
METHODOLOGYThe courses are highly participatory, interactive and backed by thoroughly researched, tried and tested theories and principals (60% Practical 40% theory).The consultants are practicing professional themselves.

COURSE TARGET GROUP
As dictated by your organization
Thanks guys; keep implementing
Executive Assistant Master Class Skills Training... Mombasa
Venue ; Bamburi Beach Hotel Mombasa Kenya
Date;24th To 28th April 2023 (Five Days)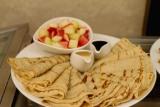 Asset Management Skills Training....
Talent Management Skills Training...
Monitoring & Evaluation Masterclass Skills Training...Mombasa
Link Up, Be the Driver....
Are you Job hunting or know someone who is ?