We Push the Human Race Forward... So Do You...

►Discover more Amazing programs from below...
►Find Your Greatness....
►Unleash Your True Potential....!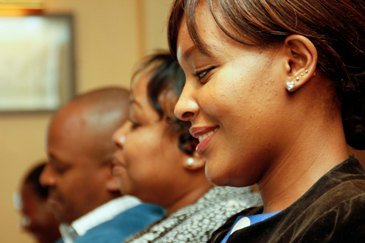 NITA Approved Trainers
+254-20-2211362 / 382
+254-712-636-404
+254-797-538-366
Excellent Project Management Skills Training...Mombasa
Venue ; Bamburi Beach Hotel Mombasa Kenya
Date 24th To 28th October 2022 (Five Days)

CSR-Corporate Social Responsibility Skills Training...Mombasa
Venue ; Bamburi Beach Hotel Mombasa Kenya
Date; 24th To 28th October 2022 (Five Days)

ER - Employee Relations and Engagement Skills Training....Mombasa
Venue ; Bamburi Beach Hotel Mombasa Kenya
Date; 24th To 28th October 2022 (Five Days)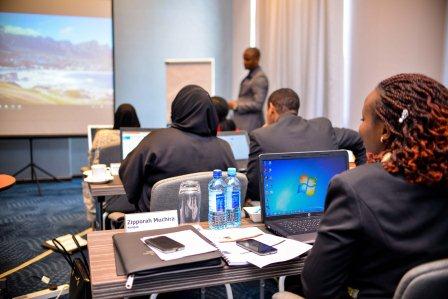 Executive Assistant Master Class Skills Training...Mombasa
Venue ; Bamburi Beach Hotel Mombasa Kenya
Date; 24th To 28th October 2022 (Five Days)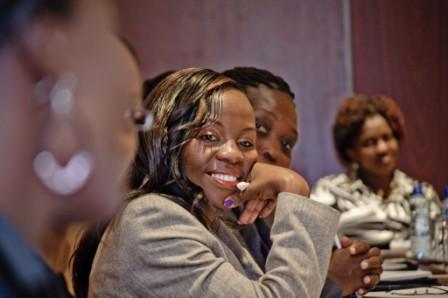 Valuable Content for you on;
enjoy Discounts,FREE Slots..

HR Skills for Non HR Managers/Directors Training...Protect your career and the organization…
Protect your career and the organization…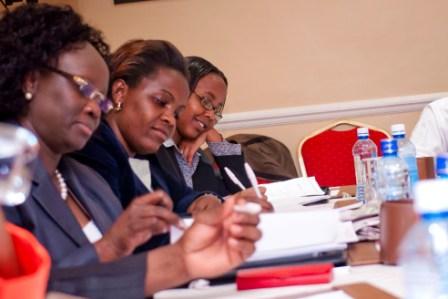 Introduction

Managers have never been more accountable, ethically and legally; for critical human resources issues and challenges-even when HR isn't their job. What's more, there's a minefield of potential vulnerability that a non-HR manager must be able to successfully navigate.
This results-oriented training shows every manager in any non-HR function how to avoid HR-related pitfalls, while capitalizing on HR-linked opportunities with greater skill and confidence.
You'll learn how to handle sensitive matters encountered in interviewing and hiring, conduct productive performance reviews, motivate and discipline-and a host of "people" issues and thorny legal concerns. Every manager needs to be well-versed in these HR essentials and this seminar can help ensure you're up to speed.

• Discover where the responsibilities of your organization's HR function end and where yours begin
• Master current best practices for conducting interviews and making "best hire" decisions
• Understand your role and responsibilities when facing a tangle of employment rulings
• Learn the mandated requirements for record keeping as well as records security
• Know how to identify and stop "innocent" workplace practices that could expose your organization to lawsuits
• Understand how to handle requests for medical accommodation disabiltiy and leaves of abscence

Human resources (HR) is a term used to describe the individuals who comprise the workforce capacity of a business. Human resources is also within a business the area of work charged with responsibility for implementing strategies and policies relating to the management of individuals.
This training course focuses on giving Non-HR managers and supervisors the skills, knowledge and guidance to effectively manage employees and the business, while taking into account organisational, legal and welfare responsibilities.

Overview
This practical training course introduces Non-HR managers to the world of employment law and the HR issues that all line managers have a responsibility.
There is now more employment legislation than ever before, and the need for well-informed line managers has never been greater. This training course will help delegates gain the knowledge and skills to develop confidence in dealing with HR and employment law issues within the business.

Who should attend?
Designed for managers and supervisors with line management responsibilities, this course will help delegates to understand the skills and knowledge required to carry out legal and HR roles and responsibilities.
This course will benefit anyone involved in line management, in particular:
• First Time Managers
• Supervisors
• Team Leaders
• Sales Managers
• HR Professionals
• Project Managers
• Change Managers
• New Managers
• Staff Looking To Progress Into A Management Position
Course Content
By the end of this course you will be able to:
• Identify the scope of the line manager's employment law and HR roles and responsibilities.
• Have the insight to professionally deal with personal issues that affect staff.
• Understand how the current legal framework impacts upon the line manager's role.
• Identify how to avoid legal pitfalls and costs by having an up-to-date awareness of employment law.
• Identify authorised and unauthorised absence.
• Understand how to deal effectively with grievances and discipline issues.
This course covers the following:
The Line Manager's Role and Responsibilities of Employment Law and HR Issues
• Defining roles and responsibilities - current strengths and development areas in relation to the HR role
• The scope and depth of the line manager's employment law and HR duties
• Typical types of employment contract, content and how it affects line managers
• The non-HR manager's role in compliance: an introduction to state and federal laws
• Ensuring a harassment-free work environment
• Managing performance issues: diagnosis, documentation, discipline
• Interviewing and hiring: conducting interviews; assessing candidates
• Retaining top talent: from high potentials to improved productivity Performance management: objectives; feedback and coaching; appraisals

What are your Legal Responsibilities?
• Identifying the current employment legislation characteristics of sex, age, race, religion or belief, disability, marriage and civil partnership, pregnancy and maternity, sexual orientation and gender reassignment, awareness of health and safety at work and the data protection acts.
• Understanding discrimination - positive, direct and indirect, associative and perceptive.
• Bullying and harassment
• Applying equality, diversity and fairness in the workplace
Effective Absence Management
• Identifying what is authorised and unauthorised absence (Including looking at long-term sick leave) and
• practical solutions on how to deal with absence issues.
• Latest legislation and its effect e.g. parental leave, domestic leave, maternity leave, etc
Handling Discipline and Grievances at Work
• Defining what a grievance is
• How to handle and resolve grievances positively
• Discipline procedures - identifying when and where action is necessary
• Dealing with poor performance
• Employment tribunals - what is involved?
More to the same, understanding how to terminate employment and when to seek the help of a specialist.

Thanks guys; keep implementing
Diligent Record Management & Information Technology In Record Keeping Skills Training...
Venue ; Tribe Hotel Nairobi Kenya
Date; 24th To 28th October 2022 (Five Days)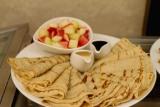 Transport, Logistics and Supply Chain Management Skills Training....
Advanced MS Excel Skills Training for Professionals..
Effective Managerial Leadership & Supervisory Skills Training....
Link Up, Be the Driver....
Are you Job hunting or know someone who is ?
Create your profile here with ease and showcase yourself to large number of potential recruiters/employers/business owners /dept heads all waiting to view you Today....Click Here