Magnetic Marketing...

Be Brilliant @ eMarketing
►Are you exploiting all the opportunities?

►Do you know you can do more and more with less and less?

►How are you leveraging on the new platforms?

►Discover over 50 eMarketing Weapons...Define and Execute your eMarketing

Strategy...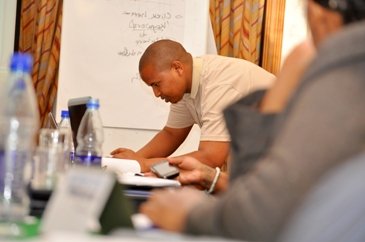 NITA Approved Trainers
+254-20-2211362 / 382
+254-712-636-404
+254-797-538-366
Excellent Project Management Skills Training...Mombasa
Venue ; Bamburi Beach Hotel Mombasa Kenya
Date 24th To 28th October 2022 (Five Days)

CSR-Corporate Social Responsibility Skills Training...Mombasa
Venue ; Bamburi Beach Hotel Mombasa Kenya
Date; 24th To 28th October 2022 (Five Days)

ER - Employee Relations and Engagement Skills Training....Mombasa
Venue ; Bamburi Beach Hotel Mombasa Kenya
Date; 24th To 28th October 2022 (Five Days)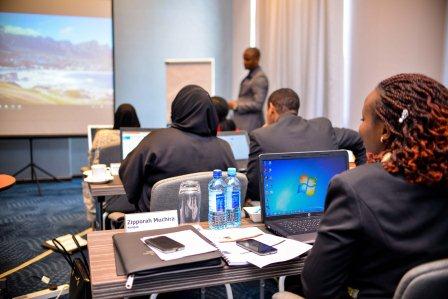 Executive Assistant Master Class Skills Training...Mombasa
Venue ; Bamburi Beach Hotel Mombasa Kenya
Date; 24th To 28th October 2022 (Five Days)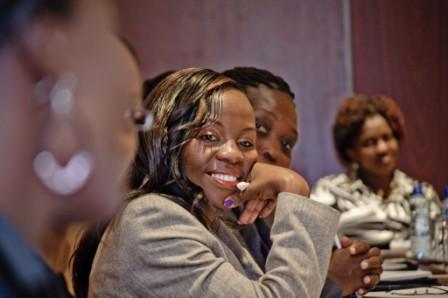 Valuable Content for you on;
enjoy Discounts,FREE Slots..

Master Online PR and Social Media Skills...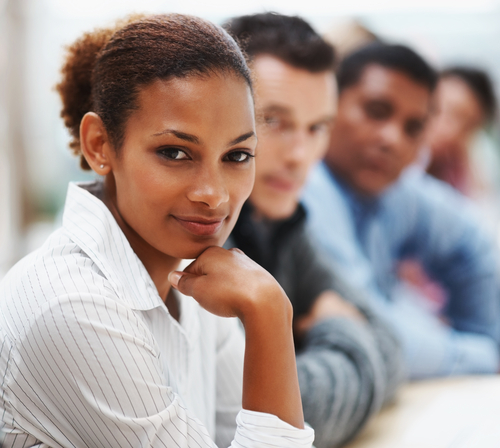 Are you prepared for the Ongoing Digital Revolution..?

The CIM(Chartered Institute of Marketing) study asked 1500 businesses worldwide about their use and attitude towards social media and found that 4 in 5 marketers said their business was "fundamentally ill-equipped to take advantage of social media." Only less than a quarter of those questioned had established any solutions for this lack of competency.
Don't let this lack of skill affect your business and growth while your competitors pick your market share..
The radical shift to the Internet for news and information has changed the practice of public relations and marketing. Social media training, and the development of social media skills across the organization, has become an essential part of PR training today.
Social media touches all aspects of your business it makes sense to develop a training program for all members of the organization.
Some, like the PR,IT, marketing and customer service people, will need more hands-on skills training. However, HR, risk management and legal also need to know what social media is and how it is being deployed. Your C-suite may be the most in need of social media literacy so they are up to speed on these new technologies.

Coverage;
1. How to listen to the conversations – you need to find the right people to follow, connect with and talk to
2. Mapping and monitoring your social graph
3. Using a dashboard to increase productivity and effectiveness
4. How to develop an effective content strategy that engages your audience and increases your fan base.
5. Twitter – how to write great tweets that build your following and engage the right people.How to make and use Twitter lists
6. Google Plus- why you should use it and what content to post. How to use it effectively for your business
7. Facebook – how to set up custom tabs and build your fan base.How to use content to increase likes, comments and shares.
8. How to do effective Facebook Ads and use promoted stories to target the people you want to attract as fans
9. Facebook – how to use Facebook Insights to improve your content strategy
10. LinkedIn – how you can use content on LI to engage your audience. Searching, filtering, groups, brand pages.
11. Pinterest – why it is different, how best to use it. using images and video on Pinterest. How to customize the content for your business
12. Instagram – images , graphics, infographics
13. Video – why and how to use video for best results for your business
14. Geo-location - Foursquare. Should you use it? If so, how to use it for your business
15. Blogging – how to blog, comment and engage. Blog writing, editorial calendars, newsjacking.
16. How to identify and reach out to influencers and other bloggers in your space.
17. Finding evangelists and working with them to build a supportive community
18. Turning evangelists into brand ambassadors
19. The value of an online newsroom and what features and tools it should have to engage the media and improve your media mentions.
20. How to craft and optimize news content for search
21. How to effectively use visuals with news releases
22. Improving news content appeal
23. Media relations strategies: 5 new practices for working with digital journalists, editors and bloggers
24. Measurement – how to track results, How to use Google Analytics and Social Reports

Advanced Social Media Strategy
1. Social Media Strategy and framework
2. How to listen to the conversation
3. Analyzing the data stream
4. Finding threats and opportunities
5. Identifying influencers
6. Content strategy
7. Content syndication - what it is and why it makes such a difference
8. Social Media - what it is and how to use it:
Blogs
RSS Feeds
Optimized Press Releases
Social Media Press Releases
Social Bookmarks and links
Social Networking - Facebook, LinkedIn, niche networks, branded communities
Podcasting
Video
Tagging
9. Engagement strategies and how to facilitate conversations
10. Measuring results

Monitoring Your Online Reputation
• Identifying influencers in your space
• Keywords you need to monitor
• How to set up feeds to gather the content
• Evaluating the content
• Monitoring Services and tools
• Developing positive content
• Identifying allies online

Putting All Together;
• Your plan of Action to create a powerful online presence...
Thanks guys; keep implementing
Diligent Record Management & Information Technology In Record Keeping Skills Training...
Venue ; Tribe Hotel Nairobi Kenya
Date; 24th To 28th October 2022 (Five Days)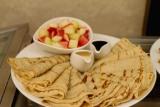 Transport, Logistics and Supply Chain Management Skills Training....
Advanced MS Excel Skills Training for Professionals..
Effective Managerial Leadership & Supervisory Skills Training....
Link Up, Be the Driver....
Are you Job hunting or know someone who is ?
Create your profile here with ease and showcase yourself to large number of potential recruiters/employers/business owners /dept heads all waiting to view you Today....Click Here