Could it be that our lives and careers are simply a reflection of our Words?
---
►Is the difference between a millionaire and a billionaire the words they know and use?

►Could the difference between a happy person and depressed person simply be the words they chanted to themselves?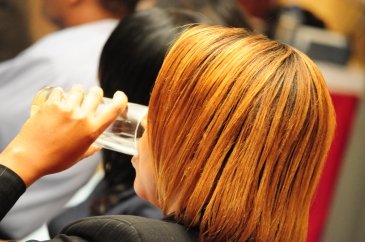 NITA Approved Trainers
+254-20-2211362 / 382
+254-712-636-404
+254-797-538-366
Advanced MS Excel Skills Training for Professionals..
Venue ; Best Western Plus Hotel Nairobi
Date;13th to 17th March 2023 (Five Days)

Warehouse & Stores Management Skills Training ......
Venue ; Best Western Plus Hotel Nairobi

Date; 27th To 31st Mar 2023 (Five Days)

ER - Employee Relations and Engagement Skills Training..
Venue ; Best Western Plus Hotel Nairobi
Date; 27th To 31st Mar 2023 (Five Days)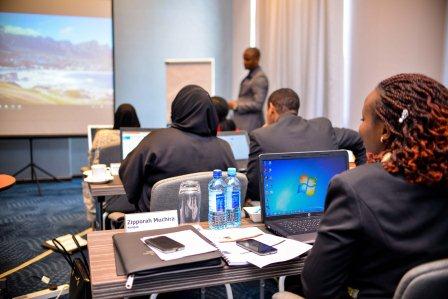 HR Analytics and Metrics Skills Training…
Venue ; Best Western Plus Hotel Nairobi
Date; 27th To 31st Mar 2023 (Five Days)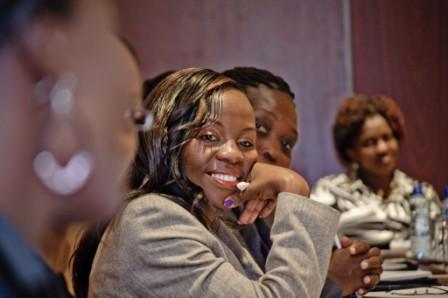 Valuable Content for you on;
enjoy Discounts,FREE Slots..

How to Improve Your Media Skills,,
Speaking to the media has become far more common in recent years for people from all kinds of industries. If you have a media interview coming up, here are some tips to help you feel more prepared and thus present yourself more confidently.
Managing the Media
The prospect of being faced with a media interview – whether it is with the print media, radio or television, can be rather daunting.
Common concerns you may have are:
* You will be mis-quoted
* You wont be able to get your message across properly
* You will be made to look stupid
* You wont make the best of the situation
The worst thing you can do is just try to 'wing it' on the day, especially if you are not used to being interviewed. Preparation beforehand is important, so that you can be ready for whatever questions you are asked and you are able to respond in a way that promotes yourself, your company or organisation in the best possible light.

Know your facts
You may be an expert on the topic that you are going to be interviewed on but it is also important to have your facts ready to hand when questioned, as when nerves kick in it's easy for your mind to go blank. Key facts that may be useful to refer to are facts concerning your:
* Company/organisation
* The product or service you provide
* Financial information
* Current issues concerning your sector etc.
It is useful to prepare a factsheet to help you remember the most important detail to use in the media interview. You will then be more likely to provide an accurate and clear response when you are questioned on points such as turnover, how long your company has been trading for, how many employees your company has etc.
Know your media audience
A journalist will always be thinking about their audience and what story their audience will be interested in, so it's also worth you considering this. The more you understand the intended audience, what they are interested in and what are their main issues, the better you will come across in the media interview.
Think about the language you use in the interview- avoid any jargon or abbreviations that your audience will be unfamiliar with. Make it interesting and remember that most interviews are very short, so keep your sentences succinct to avoid waffling on.
Anticipation
Some interviewers act like interrogators who are out to give you a hard time. The key here is to anticipate the difficult questions you may get asked. Think about any current contentious issues that have been recently highlighted in the media.
Write down as many difficult questions as you can think of. Then consider how you might respond to these questions in a positive light. Write down your responses as well. The more you do this, the more equipped you will be to manage any hostility by your interviewer in a calm, measured and confident way.
Your Key Message
It's easy to allow yourself to get sidetracked in a media interview, especially if you are inexperienced and the interviewer is experienced at manipulating the situation. That's why it's important that you establish your key message beforehand. This is the most important message that you want to get across to the audience in the interview.
To help establish a powerful key message – here are some guidelines to follow:
* It should be simple – the one most important idea you want to convey
* It should be succinct – so that it's easy to remember and easy to communicate.
* It should be memorable – with words or phrases that grab the audience attention
A media interview doesn't have to be something to dread. With the right preparation it can be a very positive experience and a great way to promote yourself and what you do to a much larger audience.
Good Lucy next time and dont forget to train. Remember ;All professional have coaches amateurs have none.
Lizz Walubengo, Essential Media Trainer,
Dolphins Training & Consultants ltd
Dolphins Group.
Thanks guys; keep implementing
Executive Assistant Master Class Skills Training... Mombasa
Venue ; Bamburi Beach Hotel Mombasa Kenya
Date; 27th To 31st Mar 2023 (Five Days)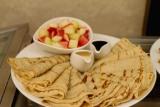 Asset Management Skills Training....
Talent Management Skills Training...
Monitoring & Evaluation Masterclass Skills Training...Mombasa
Link Up, Be the Driver....
Are you Job hunting or know someone who is ?