Could it be that our lives and careers are simply a reflection of our Words?
---
►Is the difference between a millionaire and a billionaire the words they know and use?

►Could the difference between a happy person and depressed person simply be the words they chanted to themselves?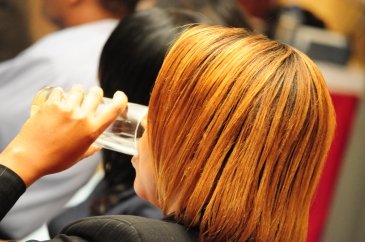 NITA Approved Trainers
+254-20-2211362 / 382
+254-712-636-404
+254-797-538-366
Advanced MS Excel Skills Training for Professionals..
Venue ; Best Western Plus Hotel Nairobi
Date;24th To 28th April 2023 (Five Days)

Warehouse & Stores Management Skills Training ......
Venue ; Best Western Plus Hotel Nairobi

Date; 24th To 28th April 2023 (Five Days)

ER - Employee Relations and Engagement Skills Training..
Venue ; Best Western Plus Hotel Nairobi
Date; 24th To 28th April 2023 (Five Days)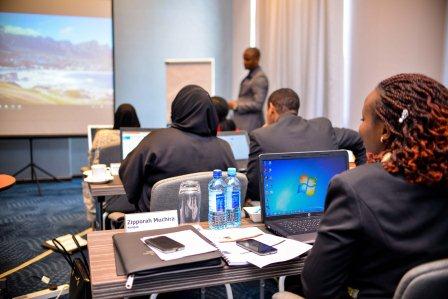 HR Analytics and Metrics Skills Training…
Venue ; Best Western Plus Hotel Nairobi
Date; 24th To 28th April 2023 (Five Days)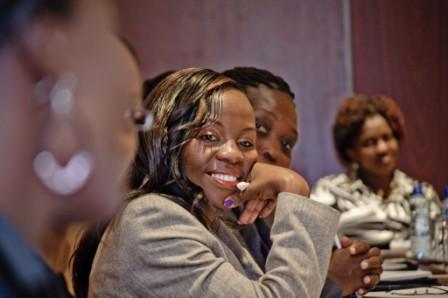 Valuable Content for you on;
enjoy Discounts,FREE Slots..

What Sent RIM Over the Edge..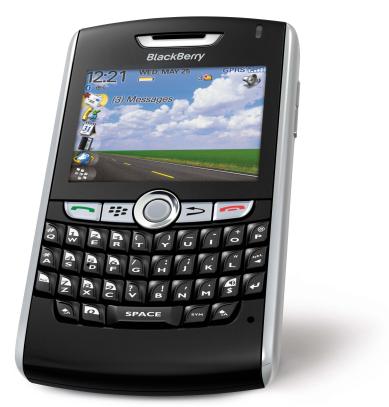 Research in Motion (RIMM) looks poised to kick the bucket. It's just another business-focused technology company that can't win with consumers. In other words Apple's (AAPL) success has been RIM's catastrophe.
Thanks to a warning that it would post a big operating loss in the first quarter and its decision to hire two investment banks, RIM shares lost 15% of their value Tuesday.
And that lousy financial performance is due to a plunge in market share. IDC reported that RIM's share of the global smartphone industry fell in the first quarter of 2012, "by more than half to 6.4%."
Of course that loss of market share has come at the hands of rivals that are far more adept. For example, Google (GOOG) and its Android saw its market share jump to 59% while Apple's iOS held 23% of the market, according to IDC.
RIM's recently-appointed CEO is pursuing a three-pronged approach to fixing what ails the company.
Thorsten Heins, who took over from co-founders Mike Lazaridis and Jim Balsillie in January, is introducing a new operating system, cutting costs, and seeking Wall Street's help with "strategic options."

RIM is finishing up its new BlackBerry 10 operating system and will introduce a new smartphone using the new OS later in 2012. It's trying to cut costs by $1 billion through up to 3,000 layoffs, and it hired a pair of investment banks whom it wants to help RIM "either license its BlackBerry operating system or find a strategic investor. [RIM] doesn't plan to sell itself," reports Bloomberg.

Why is RIM's market share plummeting? Its success caused Lazaridis and Balsillie to ignore competition from Apple when it introduced the iPhone in 2007. After all, in January 1999 when they introduced the BlackBerry, the wireless email service operating on Mobitex networks run by Rogers Cantel and BellSouth, was an instant hit.

Wall Street bankers and lawyers, Washington politicians, and entertainment moguls like Oprah were prominent users of BlackBerry's calendar, address book, task list, and encrypted email that worked with users' existing address and "integrated with company networks," according to The Verge.

And it was a big money-maker. The Verge pointed out that RIM's hardware margins were 35% and its service margins were over 65% even as its sales soared 65% in the first year and even faster thereafter.
But in 2007, Steve Jobs introduced the iPhone — noting its superior ease of use compared to competitors including RIM. As Jobs said, "They all have these keyboards that are there whether you need them or not. They all have these control buttons that are fixed in plastic and are the same for every application. What we're gonna do is get rid of all these buttons, and just make a giant screen."
Why didn't RIM adapt to the threat?
Lazaridis and Balsillie were in a state of denial — it's a specific mental affliction that besets people who have been successful for too long. And it's called confirmation bias — about which I wrote in "When the blind lead" — leaders have a vision of what they expect and they dismiss any evidence that defies that vision.
For instance, before getting tossed out of their co-CEO roles, Lazaridis and Balsillie did not recognize the failure of RIM's tablet, PlayBook, and continued to tout its superior security. All that bragging, however, did not stop PlayBook shipments from plunging 60% to 200,000 units between the second and third quarters of 2011, according to Reuters.
RIM's not the only business-focused company to falter in the decade since Apple launched its iWorld. The most recently prominent example of this is Dell (DELL) which I discussed in a May 24th TV interview. Dell had a great corporate IT business in the 1990s but it could not adapt to a shift in IT spending growth to consumers — losing market share to Apple on the high end and Chinese competitors at the low end.
RIM has already gone over the edge.
Companies will not want to renew contracts with a supplier that is so clearly damaged goods — especially when better solutions are available from financially robust competitors.
Nevertheless, it's worth pointing out that in late 2010 Jobs offered RIM some interesting advice — that it will not be able to take. According to The Verge, Jobs said of RIM: "They must move beyond their comfort area into the unfamiliar territory in trying to become a software platform company."
And Jobs believed that this transition would be difficult. As he said, "I think it's going to be a challenge for them to create a competitive platform and to convince developers to create apps for yet a third platform after iOS and Android. With 300,000 apps on Apple's app store RIM has a high mountain ahead of them to climb."
Or in the 2008 words of Balsillie,"We're a very poorly diversified portfolio. It either goes to the moon or it crashes to earth. But it's making it to the moon pretty well, so we'll stick with it."
With RIM's stock price down 93% from its high in June 2008, I would have to agree with Balsillie except the Commerce major got his celestial masses wrong — RIM is crashing to earth, not making it to the moon.
Thank you for reading.
Compiled by,
Makena Mugane,Clients Relations
Dolphins Group.
Thanks guys; keep implementing
Executive Assistant Master Class Skills Training... Mombasa
Venue ; Bamburi Beach Hotel Mombasa Kenya
Date;24th To 28th April 2023 (Five Days)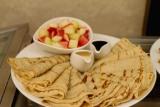 Asset Management Skills Training....
Talent Management Skills Training...
Monitoring & Evaluation Masterclass Skills Training...Mombasa
Link Up, Be the Driver....
Are you Job hunting or know someone who is ?