Could it be that our lives and careers are simply a reflection of our Words?
---
►Is the difference between a millionaire and a billionaire the words they know and use?

►Could the difference between a happy person and depressed person simply be the words they chanted to themselves?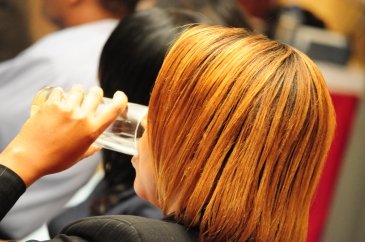 NITA Approved Trainers
+254-20-2211362 / 382
+254-712-636-404
+254-700-086-219
Advanced MS Excel Skills Training for Professionals..
Venue ; Best Western Plus Hotel Nairobi
Date;26th To 30th June 2023 (Five Days)

Warehouse & Stores Management Skills Training ......
Venue ; Best Western Plus Hotel Nairobi

Date; 26th To 30th June 2023 (Five Days)

ER - Employee Relations and Engagement Skills Training..
Venue ; Best Western Plus Hotel Nairobi
Date; 26th To 30th June 2023 (Five Days)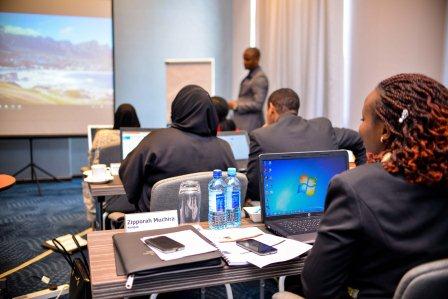 HR Analytics and Metrics Skills Training…
Venue ; Best Western Plus Hotel Nairobi
Date; 26th To 30th June 2023 (Five Days)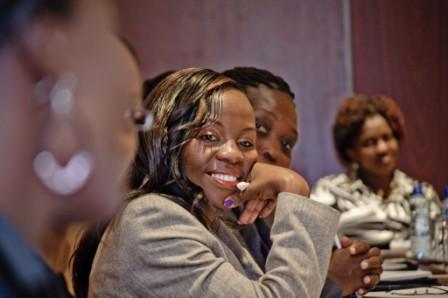 Valuable Content for you on;
enjoy Discounts,FREE Slots..

How to assemble a press kit...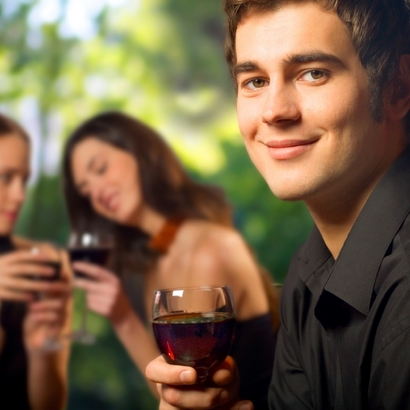 A Press Kit is a set of materials organized for ease of communication to inform people like reporters and buyers in detail about your company. We've listed some of the obvious components to help you through the process of compiling a professional Press Kit. It can contain any combination of informational pieces. Not all are necessarily applicable to your company, products, or target reader. Before you dash off to compile your Press Kit, remember your audience is just as busy as you are. Be comprehensive yet edited. Only include information that is current or relevant to your target reader. Also keep in mind, a press kit is different than a press release, in that it is more like a resume about your company rather than a singular news item.
Press Kit Components
THE "PITCH LETTER" SUMMARY SHEET
Think of it as a letter of introduction, your chance to grab (or lose) a reader's interest. Tell them why they should care about your business. Also include a summary of what is in the press kit. This is like a table of contents. Write the date and address of the company you are sending it to on the top of this page. On the bottom include contacts of your company, sales reps, pr agency.
COMPANY BACKGROUNDER/FACT SHEET
This is a summary of your company including history and important points in a one-page format. It should include what your products are, when the company was founded, headquarters, executives or other important people in the company and their positions, how the products are distributed, awards, and other relevant information on your company.
BIOGRAPHY OF DESIGNER
his does not have to be very detailed. What you want to include is how the designer got started, where they were educated, past job experiences relevant to the industry, where they are from, when they were born, where they live, if they are married and have kids briefly state so. If applicable list some interests, community involvement, and awards received.
PHOTOGRAPHS
Include a photograph of the designer. The picture should be a professional looking headshot. Black and white is best. Having it done by a photographer is a good idea as well. If you are snail mailing to an editor, the back of the photo should have a sticker with your name in case it gets separated from the press kit.
Photos of current collection, look books, collection videos etc.. should be included, since you want to show your fashions. You can include slides, videos of fashion shoots, or have digital pictures on hand to email. Include company name, number and contact information with all photos.
Don't send original copies; chances are you won't get them back.
PRESS CLIPPINGS
Include copies of press you or your product has been in. These include magazine layouts, newspaper articles. Make sure the copies are legible, clear, and look professional.
You can include a separate sheet with SALES INFORMATION AND LINE SHEETS which list prices and sales rep contact info.
REASONS TO REVIEW
These are one-page sheets giving reporters compelling reasons to review your product.
The first paragraph describes your product.
The second paragraph describes its benefits.
If necessary the third paragraph describes the applications or the different ways the paragraph can be used.
Include company contact information and order information.
It can also include comparisons to competing products.
ENDORSEMENTS
These are testimonials from celebrities include a quote if possible.
ASSEMBLY OF A PRESS KIT:
Many editors still prefer to receive press kits the old fashion way, by snail mail. For those that do, follow these standard format guidelines:
Press kits are assembled in a folder with inside pockets. Expensive folders with expensive graphic detail are not necessary. You can use a $.50 folder with a sticker of your company logo on it. Papers in the press kit do not have to be expensive or thick either, but they should include company letterhead.
What is important is that everything looks professional and be consistent with the image of your company. Everything should be neat and organized. A press kit represents your company.
If you use a two-pocket folder, (you don't have to) the right pocket should first hold the summary sheet. Behind the summary sheet if you have a lead press release that explains what the news is, include it. If you have earlier press releases about your company or products include it behind the first press release.
On the left hand side include first the photo of designer, followed by biography of the designer, the company fact sheet or backgrounder information. Case histories, reviews, press articles and other materials can be inserted behind.
All the best and keep the press busy..
Compiled by
Angela Mwai
Dolphins Group.
Thanks guys; keep implementing
Executive Assistant Master Class Skills Training... Mombasa
Venue ; Bamburi Beach Hotel Mombasa Kenya
Date;26th To 30th June 2023 (Five Days)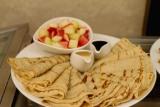 Asset Management Skills Training....
Talent Management Skills Training...
Monitoring & Evaluation Masterclass Skills Training...Mombasa
Link Up, Be the Driver....
Are you Job hunting or know someone who is ?