Could it be that our lives and careers are simply a reflection of our Words?
---
►Is the difference between a millionaire and a billionaire the words they know and use?

►Could the difference between a happy person and depressed person simply be the words they chanted to themselves?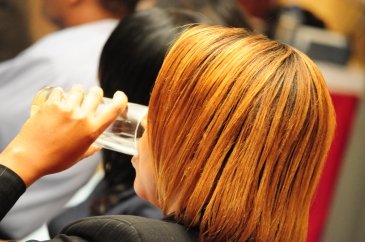 NITA Approved Trainers
+254-20-2211362 / 382
+254-712-636-404
+254-700-086-219
Advanced MS Excel Skills Training for Professionals..
Venue ; Best Western Plus Hotel Nairobi
Date; 30th October To 3rd Nov 2023 (Five Days)

Warehouse & Stores Management Skills Training ......
Venue ; Best Western Plus Hotel Nairobi

Date; 30th October To 3rd Nov 2023 (Five Days)

ER - Employee Relations and Engagement Skills Training..
Venue ; Best Western Plus Hotel Nairobi
Date; 30th October To 3rd Nov 2023 (Five Days)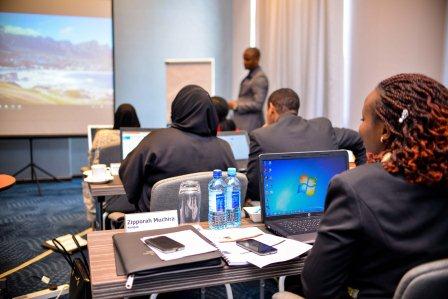 HR Analytics and Metrics Skills Training…
Venue ; Best Western Plus Hotel Nairobi
Date; 30th October To 3rd Nov 2023 (Five Days)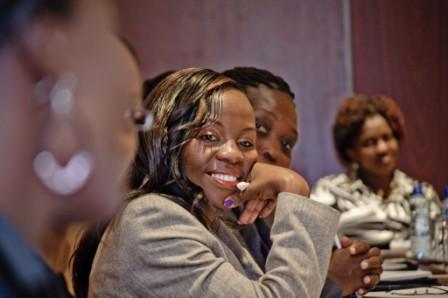 Valuable Content for you on;
enjoy Discounts,FREE Slots..

Steve Jobs: Memorable Quotes for You and Me....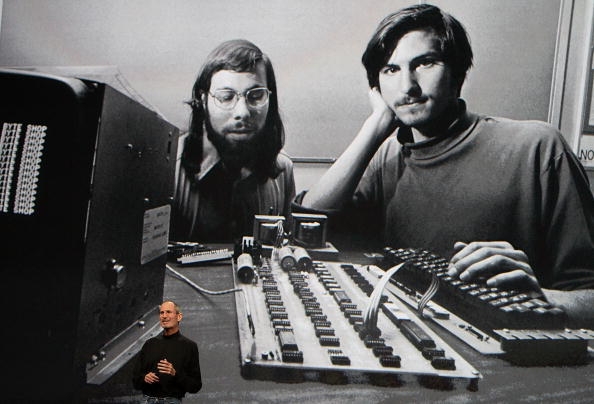 Tribute To Steve Jobs: Memorable Quotes
It's impossible to overstate the impact Steve Jobs had on the world we live in. The man behind the largest technology company in the world fundamentally altered the way we access information and consume content, and turned a downtrodden company into a global powerhouse.
So with the news that Jobs has passed on, we are left to wonder if the company can weather the blow of losing its fearless leader, a charismatic, opinionated man whose uncompromising vision will still be felt long after we've all gone. Here is some wisdom from the man who taught us all to think differently.

On Work Ethic
"That's been one of my mantras -- focus and simplicity. Simple can be harder than complex: You have to work hard to get your thinking clean to make it simple. But it's worth it in the end because once you get there, you can move mountains."
On iTunes
"It will go down in history as a turning point for the music industry. This is landmark stuff. I can't overestimate it!"

On Untapped Markets
"Every once in a while a revolutionary product comes along that changes everything… One is very fortunate if you get to work on just one of these in your career. Apple's been very fortunate it's been able to introduce a few of these into the world."
On Technology And Communication
"These technologies can make life easier, can let us touch people we might not otherwise. You may have a child with a birth defect and be able to get in touch with other parents and support groups, get medical information, the latest experimental drugs. These things can profoundly influence life. I'm not downplaying that."
On Television And Community
"I think it's brought the world a lot closer together and will continue to do that. There are downsides to everything; there are unintended consequences to everything. The most corrosive piece of technology that I've ever seen is called television. But, then again, television, at its best, is magnificent."

On The Mac
"We think the Mac will sell zillions, but we didn't build the Mac for anybody else. We built it for ourselves. We were the group of people who were going to judge whether it was great or not. We weren't going to go out and do market research. We just wanted to build the best thing we could build."
On Aesthetic
"When you're a carpenter making a beautiful chest of drawers, you're not going to use a piece of plywood on the back, even though it faces the wall and nobody will ever see it. You'll know it's there, so you're going to use a beautiful piece of wood on the back. For you to sleep well at night, the aesthetic, the quality, has to be carried all the way through."

On Creativity
"Creativity is just connecting things. When you ask creative people how they did something, they feel a little guilty because they didn't really do it; they just saw something. It seemed obvious to them after a while. That's because they were able to connect experiences they've had and synthesize new things. And the reason they were able to do that was that they've had more experiences or they have thought more about their experiences than other people."

On Money
"You know, my main reaction to this money thing is that it's humorous, all the attention to it, because it's hardly the most insightful or valuable thing that's happened to me."

On Success
"Being the richest man in the cemetery doesn't matter to me … Going to bed at night saying we've done something wonderful… that's what matters to me."

On Determination
"The problem with the internet startup craze isn't that too many people are starting companies; it's that too many people aren't sticking with it. That's somewhat understandable, because there are many moments that are filled with despair and agony, when you have to fire people and cancel things and deal with very difficult situations. That's when you find out who you are and what your values are."

On Innovation
"Innovation comes from people meeting up in the hallways or calling each other at 10:30 at night with a new idea, or because they realized something that shoots holes in how we've been thinking about a problem. It's ad hoc meetings of six people called by someone who thinks he has figured out the coolest new thing ever and who wants to know what other people think of his idea."
Hong Kong design student apple logo- Tribute to Steve Jobs...sure innovation is endless...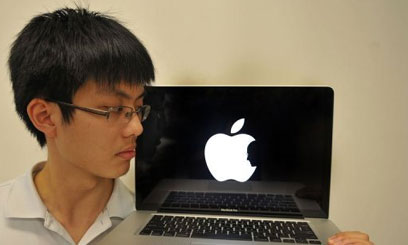 On Microsoft
"The only problem with Microsoft is they just have no taste. They have absolutely no taste. And I don't mean that in a small way; I mean that in a big way, in the sense that they don't think of original ideas and they don't bring much culture into their products."

On Apple
"I'll always stay connected with Apple. I hope that throughout my life I'll sort of have the thread of my life and the thread of Apple weave in and out of each other, like a tapestry. There may be a few years when I'm not there, but I'll always come back."
Steve Jobs was always great In his Power Point Presentation....
You can Learn the ropes too..Click Here....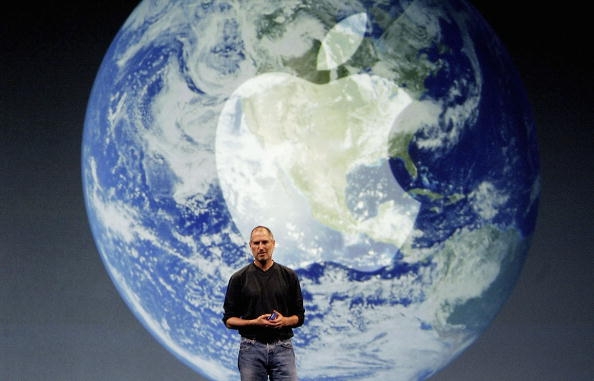 On Breaking The Rules
"It's more fun to be a pirate than to join the Navy."

On America
"I'm an optimist in the sense that I believe humans are noble and honorable, and some of them are really smart. I have a very optimistic view of individuals. As individuals, people are inherently good. I have a somewhat more pessimistic view of people in groups. And I remain extremely concerned when I see what's happening in our country, which is in many ways the luckiest place in the world. We don't seem to be excited about making our country a better place for our kids."

On Life
"You can't connect the dots looking forward; you can only connect them looking backwards. So you have to trust that the dots will somehow connect in your future. You have to trust in something -- your gut, destiny, life, karma, whatever. This approach has never let me down, and it has made all the difference in my life."

On Mortality
"Remembering that I'll be dead soon is the most important tool I've ever encountered to help me make the big choices in life. Because almost everything -- all external expectations, all pride, all fear of embarrassment or failure -- these things just fall away in the face of death, leaving only what is truly important. Remembering that you are going to die is the best way I know to avoid the trap of thinking you have something to lose. You are already naked. There is no reason not to follow your heart."

On Ambition
"I think if you do something and it turns out pretty good, then you should go do something else wonderful, not dwell on it for too long. Just figure out what's next."

On Courage
"Your time is limited, so don't waste it living someone else's life. Don't be trapped by dogma, which is living with the results of other people's thinking. Don't let the noise of others' opinions drown out your own inner voice. And most important, have the courage to follow your heart and intuition. They somehow already know what you truly want to become. Everything else is secondary."
Good luck...
Compliled by
Makena Mugane - makena@dolphinsgroup.co.ke
Clients Relations
Dolphins Training & Consultants ltd - Dolphins Group
Thanks guys; keep implementing
Executive Assistant Master Class Skills Training... Mombasa
Venue ; Bamburi Beach Hotel Mombasa Kenya
Date;30th October To 3rd Nov 2023 (Five Days)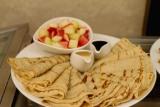 Asset Management Skills Training....
Venue ; Bamburi Beach Hotel Mombasa Kenya
Date 30th October To 3rd Nov 2023 (Five Days)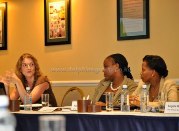 Talent Management Skills Training...
Venue ; Bamburi Beach Hotel Mombasa Kenya
Date 30th October To 3rd Nov 2023 (Five Days)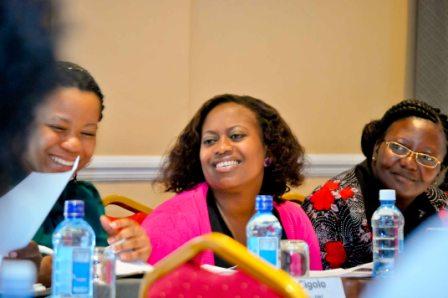 Monitoring & Evaluation Masterclass Skills Training...Mombasa
Venue ; Bamburi Beach Hotel Mombasa Kenya
Date 30th October To 3rd Nov 2023 (Five Days)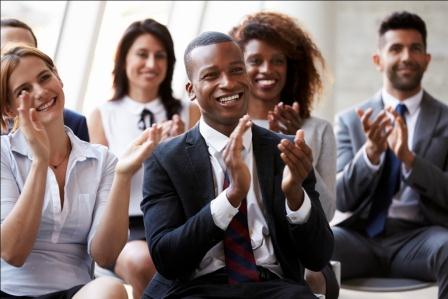 Link Up, Be the Driver....
Are you Job hunting or know someone who is ?