Could it be that our lives and careers are simply a reflection of our Words?
---
►Is the difference between a millionaire and a billionaire the words they know and use?

►Could the difference between a happy person and depressed person simply be the words they chanted to themselves?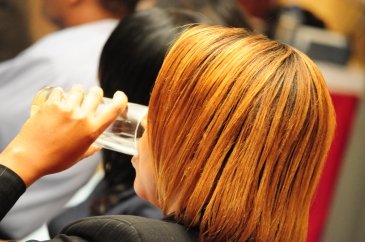 NITA Approved Trainers
+254-20-2211362 / 382
+254-712-636-404
+254-797-538-366
Business Analytics,Data Analysis and Metrics Skills Training…
Venue; Our In-House Training location - Park Place,Limuru Road

Effective Managerial Leadership & Supervisory Skills Training....

Venue; Our In-House Training location - Park Place,Limuru Road

Excellent Meeting Management and Minute Taking Skills Training....
Venue; Our In-House Training location - Park Place,Limuru Road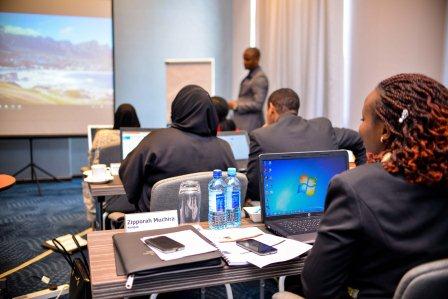 Governments Protocol,Communication & etiquette Skills Training..

Venue; Nyali Sun Africa Beach Hotel & SPA Mombasa
Date; 27th April To 1st May 2020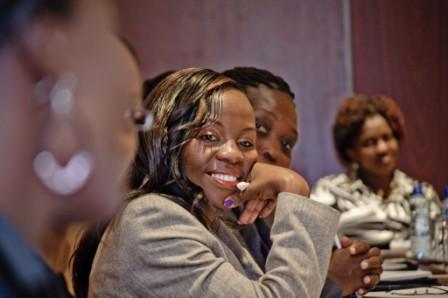 Valuable Content for you on;
enjoy Discounts,FREE Slots..

Ten Ways To Increase Your Twitter Followers...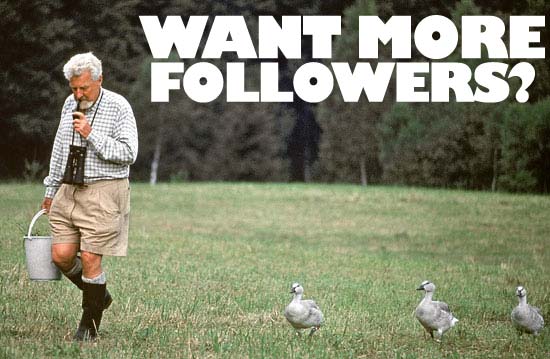 1. Explain to your followers what retweeting is and encourage them to retweet your links. Retweeting pushes your @username into foreign social graphs, resulting in clicks back to your profile. Track your retweets using retweetist.

2. Fill out your bio. Your latest tweets and @replies don't mean much to someone that doesn't know you. Your bio is the only place you have to tell people who you are. Also, your bio is displayed on Twitter's Suggested Users page. Leaving it blank or non-descriptive doesn't encourage people to add you.

3. As @garyvee says, "link it up." Put links to your Twitter profile everywhere. Link it on your Digg, LinkedIn, Facebook, blog, email signature, and everywhere else you live online. Also, check out the great feedburner-like badges from TwitterCounter for your blog.

4. Tweet about your passions in life and #hash tag them. Quality content coupled with an easy way to find it never fails. If others enjoy your content, they'll add you. Learn more about #hash tagging here.

5. Bring your twitter account into the physical world. Every time I give a talk, speak on a panel, shoot a podcast, present slides, or hand out business cards, I figure out a way to broadcast or display my twitter account.

6. Take pictures. Pictures are heavily retweeted/spread around.One from US Airways Flight 1549 has been viewed 350,000+ times. For mobile pics use iPhone apps such as Tweetie or Twitterific, both which support on the go uploading.

7. Start a contest. @jasoncalacanis offered a free macbook air if he reached the #1 most followed spot. That never happened, but Jason added thousands of followers…brilliant.

8. Follow the top twitter users and watch what they tweet. Pay attention to the type of content they sent out and how they address their audiences.

9. Reply to/get involved in #hash tag memes. search.twitter.com lists the hot 'trending topics. Look for the #hash topics and jump in on the conversation (see #4 for links to #hash instructions).

10. Track your results. TwitterCounter will show you how many new users you're adding per day and Qwitter will email you when someone unfollows you after a tweet.
If you enjoy this content, please feel free to add Dolphins Group twitter.com/dolphinsgroupk .
Thankyou and Good Luck...as you keep tweeting..
Makena Mugane,
Sales & Marketing Dept - Dolphins Training and Consultants ltd
Dolphins Group
Thanks guys; keep implementing
Earn by being Referred or Referring Here...
View & Earn by being Referred or Referring your friends, workmates, colleagues or contacts...to Upcoming Trainings Here..►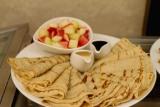 We know what we are, but know not what we may be...Discover...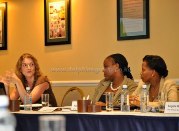 We shared a lot. I am a changed person even the entire office is surprised. I will forever remember remember the training- Vinic Sarange Ombaso
Change your thoughts and you change your world....!
Amazing trainings, quite relevant and fulfilling, 9 out of 10. Empower more and more people –Vincent KK, Safaricom ltd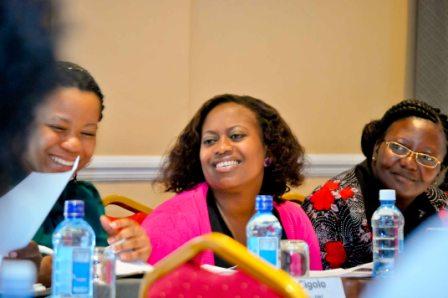 5 Tips to Stop Interrupting Others…
Link Up, Be the Driver....
Are you Job hunting or know someone who is ?
Create your profile here with ease and showcase yourself to large number of potential recruiters/employers/business owners /dept heads all waiting to view you Today....Click Here