Could it be that our lives and careers are simply a reflection of our Words?
---
►Is the difference between a millionaire and a billionaire the words they know and use?

►Could the difference between a happy person and depressed person simply be the words they chanted to themselves?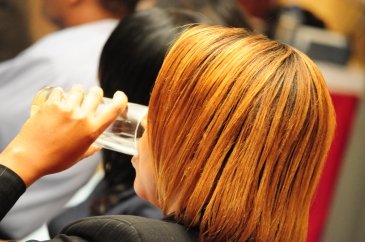 NITA Approved Trainers
+254-20-2211362 / 382
+254-712-636-404
+254-700-086-219
Advanced MS Excel Skills Training for Professionals..
Venue ; Best Western Plus Hotel Nairobi
Date;26th To 30th June 2023 (Five Days)

Warehouse & Stores Management Skills Training ......
Venue ; Best Western Plus Hotel Nairobi

Date; 26th To 30th June 2023 (Five Days)

ER - Employee Relations and Engagement Skills Training..
Venue ; Best Western Plus Hotel Nairobi
Date; 26th To 30th June 2023 (Five Days)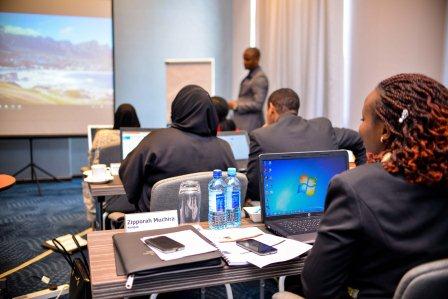 HR Analytics and Metrics Skills Training…
Venue ; Best Western Plus Hotel Nairobi
Date; 26th To 30th June 2023 (Five Days)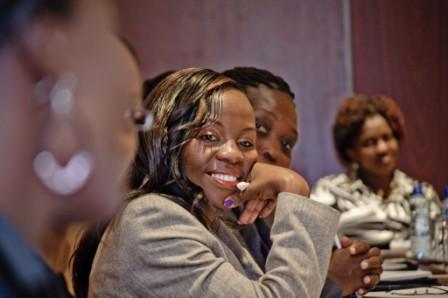 Valuable Content for you on;
enjoy Discounts,FREE Slots..

Is Your Nonprofit Organization Ready for Social Media?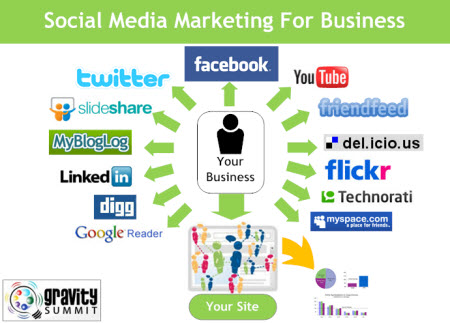 For nonprofit organizations, exposure to potential donors, supporters, and volunteers is critical to success and sustainability. Social media marketing is a great way to gain that much needed visibility and put a human face on your organization at virtually no cost. You can use social media sites to not only promote your efforts, but your hard-working team as well.
Of course, while the easy way to get started with social media marketing is to post links to blog and newsletter content on Facebook and Twitter, the real value is derived from becoming part of the conversation on these networks and engaging with your fans, followers, supporters, volunteers, and donors.
Find out why these people are supporting you, or ask them for suggestions about how they might get more involved. Share stories about the people on your team, or the people who have benefited from your hard work and your donors' financial contributions.
Discuss with other organizations the challenges of being a nonprofit in a tough economy, and solicit for ideas on how to raise money and encourage volunteering.
Once you're a part of the social media conversation, your organization can then use the tools to:
Promote upcoming events:
Tell your followers and fans about upcoming events, or how they can register, volunteer, and donate.

Ask members/donors/supporters to share their actions:
If you're accepting donations through an online system, prompt donors to share the news through their own social networks that they've donated, and to ask their own followers to do the same. The same thing can be done when people register for a fundraising event.

Spread your content further with Share, Like, and Tweet buttons:
Facebook and Twitter both have buttons you can add to your website, blog, or email newsletter that make it easy for visitors and readers to quickly post links to your content to their social media networks.

Brand your tweets with a hashtag:
When using Twitter, you can further brand your tweets with a hashtag. If you have an ongoing fundraising drive or are hosting an event, use a hashtag in each post about the drive or event and encourage your donors and attendees to do the same. Doing so makes it easier for you to find people you're not currently following who are talking about your event.
---
Stop Staring at Your Screen: Three Tips for Creating Great Social Content
One of the biggest barriers to getting started with social media is the seemingly daunting challenge of creating great content on a regular basis. In fact, according to a study conducted last year, producing engaging content is the No. 1 challenge facing content marketers. Even for professional writers (like my mother, who is just getting started with Facebook to promote her new book) this can be a real struggle. And while not every blog or Twitter of Facebook post needs to be mind-blowing or all-inclusive (spread long content over time!), you do want to deliver something of value to your customers, members, investors, and prospects every time they see your organization's name.
So, how do you make life easy for yourself? Here are three tips.
1. Don't think too hard.
Obviously, being thoughtful is really important. You want to show the world how smart you are. But you don't actually need to think too hard to provide people with something of value. Remind yourself that no one knows your business or organization better than you do, and that the people who will be consuming your content are already pre-disposed to see you as an expert. Proactively providing answers to questions they might have, summarizing industry articles or books you've read, or sharing insightful videos with some key takeaways can all get you moving in the right direction.
2. Capture your own conversations.
One of the best sources of social content is to play back interesting conversations you're having with your friends, family, customers, or colleagues relating to your business. Creating content is about telling stories, and you have stories in your life every day. Share a customer's success story or suggest a way this person could be doing something different, relay a discussion about a product you recently had, or highlight key takeaways from an event you attended. Your life is full of great stories that your readers could find interesting.
3. Know your audience.
Every organization is different and every audience has its own set of needs, goals, and preferences. Whether formally (a survey) or informally (casual conversations), you need to find out what people are looking for from you via your social networks. Are they looking for coupons? For inside information? Advice? Short tips? Long articles? All of those insights can help narrow down the number of options you might have and tell your stories in the most appropriate way.
So stop staring at the blank page and start creating great social content. Start by sharing the tricks that work for you...
Good Luck...
Mike Ndegwa ,eMarketing Coach,Dolphins Training and Consultants ltd

Thanks guys; keep implementing
Executive Assistant Master Class Skills Training... Mombasa
Venue ; Bamburi Beach Hotel Mombasa Kenya
Date;26th To 30th June 2023 (Five Days)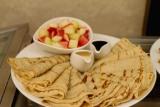 Asset Management Skills Training....
Talent Management Skills Training...
Monitoring & Evaluation Masterclass Skills Training...Mombasa
Link Up, Be the Driver....
Are you Job hunting or know someone who is ?