Could it be that our lives and careers are simply a reflection of our Words?
---
►Is the difference between a millionaire and a billionaire the words they know and use?

►Could the difference between a happy person and depressed person simply be the words they chanted to themselves?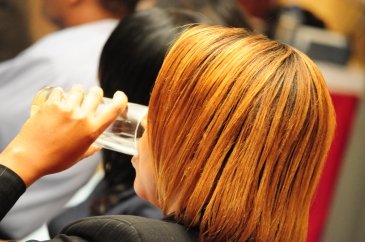 NITA Approved Trainers
+254-20-2211362 / 382
+254-712-636-404
+254-797-538-366
Excellent Project Management Skills Training...
Current Delivery Model ; Online Training or Conferencing with social distancing
Date; 22nd To 26th June 2020 (Five Days)

Budgeting and Cost Control Skills Training & Consultancy...
Current Delivery Model ; Online Training or Conferencing with social distancing

Advanced MS Excel Skills Training
Current Delivery Model ; Online Training or Conferencing with social distancing
Date; 15th To 19th June 2020 (Five Days)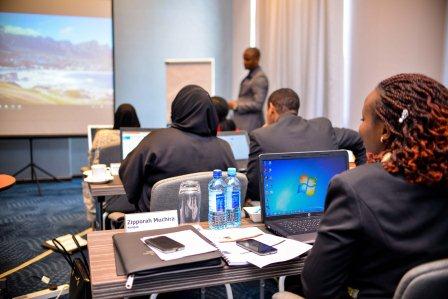 Certified ECOMMERCE Specialist...The Future
Current Delivery Model ; Online Training or Conferencing with social distancing
Date; ; 22nd To 26th June 2020 (Five Days)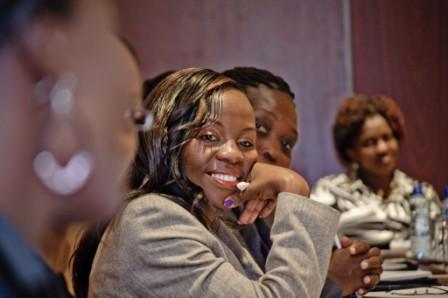 Valuable Content for you on;
enjoy Discounts,FREE Slots..

The Magic and Tragic Words of Marketing ...

Magic words propel great ideas towards profitability. Tragic words doom great ideas to failure. Great marketers know the difference.
A lot of people realize that a great idea must be expressed with great words. But only guerrilla marketers know those words. If you're creating or judging marketing, you ought to start becoming aware of these words, and enrich your marketing vocabulary, not to mention your bank account, by using them liberally. I have this suspicion that magic words in your marketing materials lead to magic numbers in your financial statements.
Great marketing is concerned not only with what you say in your marketing, but also with how you say it. Saying the right thing with the wrong words is a waste of time and money, in addition to being a preventable error. Ouch!
One of the more intriguing aspects of the magic words is their durability. Hard- nosed marketers have been using many of these words since the turn of the century -- and here we are npw in the information age, with these words still generating sales for guerrillas across the world.
Most of these words have been verified in daily usage since Day One of marketing, yet they maintain their magic. "I love you" will never sound trite.
Certain words have the power to turn prospects on and motivate them to think tthe right thoughts. Other words have the power to turn prospects off and cause them to think thoughts detrimental to your business. Can you write potent marketing copy without magic words? Yes. It's also possible to walk from one city to another on your knees.
In this period, these are words guerrillas are using to win profits and influence people:
FREE LOVE SAFE NEW BENEFITS
RIGHT YOU ALTERNATIVE SECURITY SALE
NOW WINNINGS VALUE ONLINE FUN
SAVE GAIN MONEY HAPPY ADVICE

HOW TO DISCOVER WANTED INTRODUCING

EASY YOUR PROVEN SUDDENLY

PROUD PEOPLE HEALTHY GUARANTEED
NATURAL FAST PRECIOUS SECRET

SOLUTION MAGIC WHY COMFORTABLE
There words carry far more than the weight of one word. Use them in your advertising, brochures, signs, letters, telemarketing, presentations, wherever you can. They describe what people want. They make people read on. They offer things that people are looking for.
As there are magic words to speed you to entrepreneurial Nirvana, there are tragic words that lead somewhere South of that hallowed place. Non-guerrillas know well the pain of marketing that didn't pull. But few of them know that one tiny word may have been the reason. So as not to be guilty of word abuse, stay on the alert for these tragic words in any of your marketing:
BUY DIFFICULT DEATH OBLIGATION

WRONG ORDER FAILURE DECISION

FAIL BAD DEAL COST

SELL LIABILITY WORRY LOSS

HARD DETAILS HARD CONTRACT
These words make readers lose interest, stop reading. The can undermine your marketing effort. Undoubtedly, there are uglier words than these in the language as well as more beautiful words than the magic words. But in marketing, beautiful refers only to the looks of your financial statement. The marketing battlefields are littered with dead marketing campaigns that were undermined by words that were trendy or faddish. It is very uncool to use such words. Not groovy at all. Greats maketer stick with the magic, avoid the tragic.
Compiled by,
Juliana Mpenzi,Marketing Dept.
Dolphins Group

Thanks guys; keep implementing
Earn by being Referred or Referring Here...
View & Earn by being Referred or Referring your friends, workmates, colleagues or contacts...to Upcoming Trainings Here..►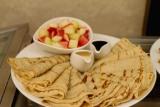 We know what we are, but know not what we may be...Discover...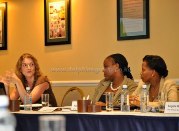 We shared a lot. I am a changed person even the entire office is surprised. I will forever remember remember the training- Vinic Sarange Ombaso
Change your thoughts and you change your world....!
Amazing trainings, quite relevant and fulfilling, 9 out of 10. Empower more and more people –Vincent KK, Safaricom ltd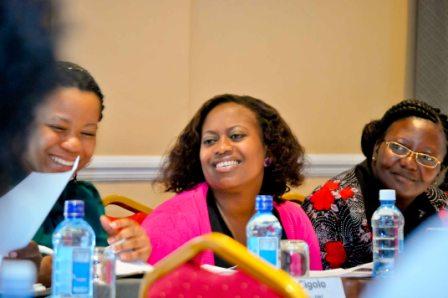 5 Tips to Stop Interrupting Others…
Link Up, Be the Driver....
Are you Job hunting or know someone who is ?
Create your profile here with ease and showcase yourself to large number of potential recruiters/employers/business owners /dept heads all waiting to view you Today....Click Here