Could it be that our lives and careers are simply a reflection of our Words?
---
►Is the difference between a millionaire and a billionaire the words they know and use?

►Could the difference between a happy person and depressed person simply be the words they chanted to themselves?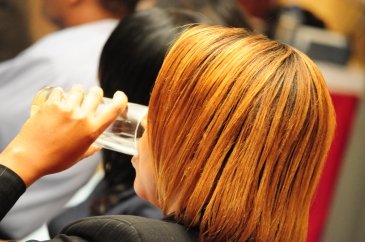 NITA Approved Trainers
+254-20-2211362 / 382
+254-712-636-404
+254-797-538-366
Advanced MS Excel Skills Training for Professionals..
Venue ; Best Western Plus Hotel Nairobi
Date;13th to 17th March 2023 (Five Days)

Warehouse & Stores Management Skills Training ......
Venue ; Best Western Plus Hotel Nairobi

Date; 27th To 31st Mar 2023 (Five Days)

ER - Employee Relations and Engagement Skills Training..
Venue ; Best Western Plus Hotel Nairobi
Date; 27th To 31st Mar 2023 (Five Days)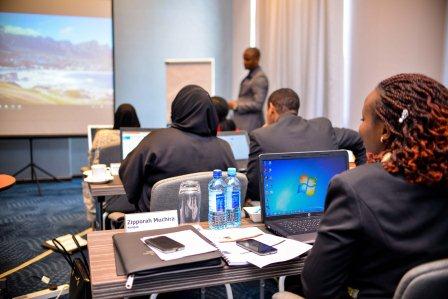 HR Analytics and Metrics Skills Training…
Venue ; Best Western Plus Hotel Nairobi
Date; 27th To 31st Mar 2023 (Five Days)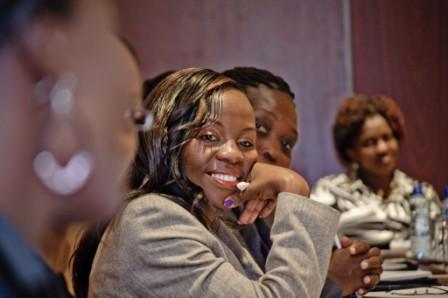 Valuable Content for you on;
enjoy Discounts,FREE Slots..

Perfect Your Elevator Pitch...

You're taking the elevator back to your office after lunch. It stops at another floor and in walks the vice president of a major company -- a company that you were hoping to sell your brilliant new business idea to. He's standing right in front of you, but will be gone in 30 seconds. You won't get another chance like this.
What do you tell him?
Allow me to introduce the elevator pitch, an essential tool in a business world where time is short, stakes are high and opportunities can present themselves at any time.

what is an elevator pitch?
Think of the elevator pitch as your personal 30-second television spot: an easy to understand and concisely delivered summary designed to promote you and your company to potential business associates. It should impress your listener enough to stay lodged in his mind, and open up the door for a future meeting. Think of it as speed dating for City Street.
In spite of its name, the elevator pitch need not be restricted to elevators. It can be used anywhere your time is limited, such as at networking events or during breaks at conventions. Regardless of circumstances, however, it should take no longer than an elevator ride to the top floor -- hence the name.

what to include in your pitch
The successful elevator pitch isn't just a list of good things about you -- it's not a job interview. Your goal is to paint a broad portrait of your business and outline the potential benefits to your listener.
Your pitch should start with a hook, a pithy comment that draws him in. Good hooks appeal to a need or suggest a future benefit, like dreamy profits. It should be immediately followed by one sentence that explains succinctly how you can create that outcome.
Having captured his attention, it's time to back up your claims. This is where your knowledge of the industry will come in. Know your market, your competition, industry leaders, and latest trends. How will your partnership succeed in this environment? This is a great time to throw in a figure for potential profits.
List the reasons why your company is better than the competition. What technology do you use? Who are your current partners? What exclusive distribution channels do you have? Stick to the essentials. You can bore him with details later when you score a meeting.
If you can tie your pitch to a present concern, such as security, medical needs or debt, do so. Your priority is to keep him interested, not necessarily persuaded right off the mark. That will come later.
How to deliver the goods.

Prepare your elevator pitch;
Once you've formed the ideas that you want to incorporate into your elevator pitch, sit down and write them down. On paper, it should run between 150 and 225 words. Read it aloud to yourself. If it sounds unnatural, or you stumble on certain words, rewrite it.
Once you have a better draft of your pitch, create some critical distance by recording yourself saying it. Listen closely. If it still doesn't sound quite right, redo it. You want to treat your pitch as ad copywriters do, and refine it to perfection.
Finally, have a trusted friend or family member listen to your delivery and provide feedback. Take their comments as invaluable help. Remember; you want to be understandable to anyone and everyone, not just a company boss.
Practice.
It will sound stilted at first, but soon it will become as effortless as saying "Good morning." The key in sounding natural is to become comfortable with it. You don't need to memorize it word for word, but having a firm sense of its structure and key points will keep the message and impact intact, and the words flowing smoothly.
length of an elevator pitch
The elevator pitch should be at least 30 seconds, but no longer than a minute and a half. Keeping it under a minute is a good rule of thumb.
Keep in mind that you might need to shorten it on the spot -- some opportunities may last only 10 or 15 seconds. It's a good idea to keep a priority list of the most germane points in your head -- list those ones first should time be tight. Additionally, have a closing line ready for a gracious exit.
Deliver your elevator pitch
If you don't have full confidence in your business, you shouldn't expect others to. Let your enthusiasm show. Be dynamic and use powerful words. You've seen dozens of presentations. What was it about the good ones that made them memorable?
At the forefront of your mind throughout the pitch should be the question: What's in it for him? If you gear your pitch toward his needs, you're more likely to gain his trust. This is key.
Your words should come out like they're your own. People can detect a rehearsed script, and it sounds fake and disingenuous. Your tone should be easy and conversational. Avoid jargon. Getting technical will only lose your target's attention.
And, just like in speed dating, you have to leave him wanting more. Don't talk too much, but enough to make him say to himself, "Hmm... interesting." Never, ever look desperate. You're not pushing anything, just suggesting a business association of mutual benefit.

close your elevator pitch
Ever notice that TV ads end with, "Call now," "Hurry while supplies last," and "This offer not available in stores"? They make a call to action or hint at a sense of urgency. The elevator pitch should be no different. A good closing line might be, "I would love to tell you more about how you can profit from our company." This cues your target to arrange a meeting to learn more.
Offer your name and contact information, then leave on a good note. Be grateful that he allowed you some of his time. You could even thank him the next day with a brief, courteous e-mail. Play your cards right and he'll have a reason to talk with you again.

When to pitch
Opportunities, like telemarketers, can come at the most inopportune times. You have to be ready and confident when they do. Catch a person on their way in and out of a building, a restaurant, a meeting, anywhere.
You shouldn't, however, expect a warm greeting from your target every time. You could be catching them in a hurry or in a foul mood. Be ready for this. Likewise, you should develop an "approach radar" that tells you if it's a bad moment to make your pitch. If your target is busy or distracted, doing your pitch may actually harm your chances.
If your "bad timing" sense starts tingling, pull your emergency chute. Just hand the person your business card and say you'd love to talk about a lucrative opportunity in the future.


Perfect your pitch
Everyone wants to be associated with successful people. Your pitch has to exude success. Assume your idea is already profitable, and your confidence will be infectious.
Of course, you should always look professional and presentable when you set foot outside. You never know when you may have to pitch yourself to someone.
Compiled by,
Makena Mugane,
Business Development,Dolphins Training & Consultants ltd
Dolphins Group.

Thanks guys; keep implementing
Executive Assistant Master Class Skills Training... Mombasa
Venue ; Bamburi Beach Hotel Mombasa Kenya
Date; 27th To 31st Mar 2023 (Five Days)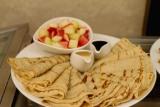 Asset Management Skills Training....
Talent Management Skills Training...
Monitoring & Evaluation Masterclass Skills Training...Mombasa
Link Up, Be the Driver....
Are you Job hunting or know someone who is ?