Could it be that our lives and careers are simply a reflection of our Words?
---
►Is the difference between a millionaire and a billionaire the words they know and use?

►Could the difference between a happy person and depressed person simply be the words they chanted to themselves?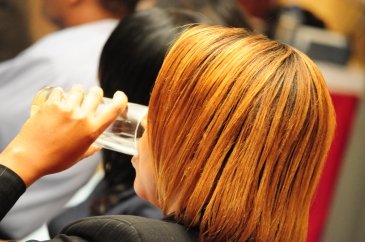 NITA Approved Trainers
+254-20-2211362 / 382
+254-712-636-404
+254-700-086-219
Advanced MS Excel Skills Training for Professionals..
Venue ; Best Western Plus Hotel Nairobi
Date; 30th October To 3rd Nov 2023 (Five Days)

Warehouse & Stores Management Skills Training ......
Venue ; Best Western Plus Hotel Nairobi

Date; 30th October To 3rd Nov 2023 (Five Days)

ER - Employee Relations and Engagement Skills Training..
Venue ; Best Western Plus Hotel Nairobi
Date; 30th October To 3rd Nov 2023 (Five Days)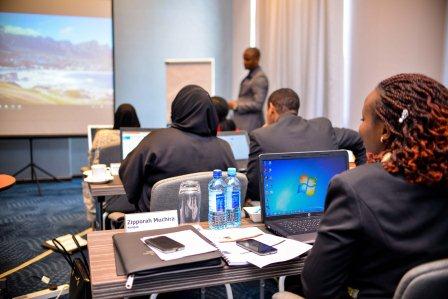 HR Analytics and Metrics Skills Training…
Venue ; Best Western Plus Hotel Nairobi
Date; 30th October To 3rd Nov 2023 (Five Days)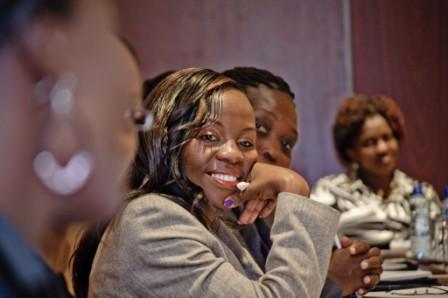 Valuable Content for you on;
enjoy Discounts,FREE Slots..

22 Ways To Network Like A Pro...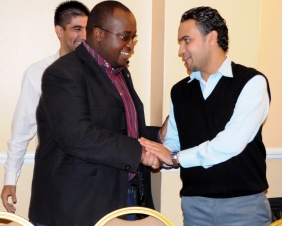 In the business world, we need to constantly focus on expanding our network of contacts. Networking in business is not always about moving up the corporate ladder, although that is an important byproduct. It's about obtaining information and making contacts that could help you in your day-to-day business life. It's an essential tool in your professional life, even if you're not looking for a new job.
Networking is also about passing it on; helping others as they, too, strive to get ahead in the business world.
It seems like networking events are popping up in every major city these days, but savvy businessmen already know that there's an opportunity to network anywhere and everywhere. The following tips can be applied to any type of setting including a cocktail party, a conference or a trade show -- you name it. You never know who you'll meet at your girlfriend's son's Little League game.
Here are some tips to improve your networking skills.

be prepared
1- Always carry business cards
Make sure you have business cards with you at all times. Keep your cards in your left pocket, because this allows you to reach for them as you're shaking hands. Be sure to keep the cards that you collect in your right pocket. It is very unprofessional to fumble through a pile of cards trying to find one of your own.
2- Carry a nice pen
Be sure to have a good quality pen in case you need to write anything in front of your new contact. A nice pen has been known to garner an important person's direct phone number or personal e-mail address.
3- Always look your best
Appearances count for a lot. Shave and groom yourself. Always expect to see someone important. No matter how badly you need something to complete a home improvement project, do not run out to the hardware store in your torn, paint-covered sweatpants.
4- Have your elevator pitch ready
Know who you are, and be comfortable describing yourself. "I'm Jack Brown of XYZ Consulting. I'm a corporate trainer and my focus is on increasing productivity and performance by inspiring employees to enjoy serving customers." Or "I'm Charlie Sanderson and I lead the I.T. team at ABC Industries. We create business solutions for small- and medium-sized companies." Be sure to introduce yourself in a confident and calm manner. You want others to ask you questions and you want to be remembered.
Do you have interesting conversation starters
5- Have a plan
Are you seeking advice or requesting a referral? Whatever the case, communicate it clearly. Tell your new contact that you'd like 20 minutes of his time to discuss whatever it is you'd like to discuss -- be specific. Ask how his schedule looks next week. If you leave it open with a "Let's do lunch," you may wait a long time to meet with your new contact.
6- Think of interesting conversation starters
Stay up to date on world and local news and pay attention to current affairs and new business ideas. This way, once you meet your contact, describe who you are and obtain a business card, you will have things to talk about. It is wise to avoid discussing politics.
make the contact

7- Help others
At a social or business function, seek out a guest standing on the sidelines and introduce yourself. If he's not the outgoing type, he will probably be grateful and remember you. Together you might even work the room, with you taking the lead by introducing him to others.
8- Pick your targets
Approach people who will likely want to talk to you and be sure to do it at the right time and place -- people might not want to listen to you when they're having dinner at a restaurant on a Friday night. Even at a designated networking function, if two men are involved in a deep conversation, keep your distance until a natural break occurs.
9- Introduce yourself
Give your name (and that of your company, if you represent one) and repeat the other person's name so you'll remember it. Shake hands. Make eye contact. If you must wear a nametag at a social or business function, place it on your right lapel, as the eye is automatically drawn there while shaking hands, and this will help a contact remember your name.
10- Have a question ready
Approach with a question or lead-in that expresses interest, such as, "Aren't you John Stanfield from ABC Technologies?"; "Weren't you part of the team of developers for that new project?" or "I'm so glad I got the opportunity to meet someone from the 321 Company." Being interested in them will make them interested in you.
11- Be clear
Whether you're promoting yourself or your company, you want to do it right. If you're presenting an idea or product, adjust your pitch to the person you are speaking with. Focus on their particular interests and needs, and how what you want to do will benefit them, rather than just extolling the quality of the product or service.
12- Show interest
Show an interest in your new contact, without overdoing it. When you get people to talk about themselves and you listen intently and actively, you will be remembered as a fascinating conversationalist, even if you say very little.
Do you know how to leave on a high note?
13-
Know when to end a conversation. Excuse yourself from the conversation before it begins to die down. Adopt the show business motto: "Always leave 'em wanting more."
14- Make notes
Use the back of business cards you collect to jot down notes about your new contact. Write down where and when you met, a project you discussed or an interesting tidbit he shared, such as where he was about to go on vacation. If he described a special hobby or interest, write it down as it might offer you a great lead-in to contact him again.
15- Rate yourself
Assess yourself afterward. Be honest. Do you feel that you talked too much or too little? Do you need to develop some more anecdotes or change your elevator pitch? Successful networking takes both planning and practice.
be professional
16- Treat everyone with respect
Treat everyone well. Never discount someone as unimportant. In some companies, the receptionist is asked her opinion of how a salesperson treated her. You want to be identified as respectful and polite at all times, and by everyone.
17- Don't be pushy
Listen for opportunities in which you can interject with a factual anecdote or two in a conversation -- it needs to be something your new networking contact can relate to. "When I went to London last year to design and implement the new marketing program, I had an opportunity to play tourist..." or "That reminds me of the teamwork involved when our department developed a product that saved the company over half a million dollars per year."
Don't brag. Your goal is not to derail the conversation but to participate in it, while offering some memorable information about yourself that will be of interest to your new contact.
18- Give your full attention
While engaging in a conversation with a contact, avoid looking over their shoulder to scan the room. This is a sure-fire way to annoy your contact and be branded as insincere or rude. At your next business or social function, take a moment to watch the body language and disinterested eye movement of people in the room. If you can see it, as a casual observer, you can be sure that the people they are talking to are feeling disrespected.
19- Be entertaining
Use humor wisely. Ensure that your jokes are tasteful, inoffensive and actually funny, otherwise avoid telling them. You have an image to uphold and it can be ruined in a split second via a misguided attempt at humor.
Keep your hands to yourself
20- Don't try to impress women -This applies to the gentlemen for the sake of this topic.
Never hit on a woman at a networking function. Never. Even if you're convinced that she's your soulmate, do not ask her out. If she wants to pursue you at a later date, that's great, but keep it on a business level until she clearly makes the move. You never know how powerful she is, either by position or association.

Follow through,
21- Keep in touch
Maintain contact with your network. E-mail or call them from time to time just to touch base. You can forward them articles which may be of interest because of their line of work, or congratulate your contact (or his company) about some positive news you've heard.
Make a habit of following up; strive to keep in touch with your contacts on a regular basis.
If you're in a job search, ask your networking contacts for names of friends in other departments or companies. When you're hiring, ask people on your networking list if they know of any suitable candidates. It is a good idea to keep a copy of your contact list at home, just in case of unexpected job loss or a need for information or assistance on weekends.
22- Build new relationships
Strive to build relationships. You never know when you might need information or assistance from your network of friends, colleagues and business acquaintances.

people will remember you
Recognize all the opportunities you have to increase your network of contacts. You will earn new customers, learn new business ideas, obtain sales leads, and make new friends. If you are prepared and open to actively network on any occasion, you will be at ease in every setting.
Apply your newfound networking skills and you will uncover new self-confidence and improve your business image. Business success and personal satisfaction will follow.
Compiled by
Anne Chebet,
Business Development,Dolphins Training & Consultants ltd
Dolphins Group.

Thanks guys; keep implementing
Executive Assistant Master Class Skills Training... Mombasa
Venue ; Bamburi Beach Hotel Mombasa Kenya
Date;30th October To 3rd Nov 2023 (Five Days)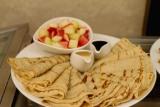 Asset Management Skills Training....
Venue ; Bamburi Beach Hotel Mombasa Kenya
Date 30th October To 3rd Nov 2023 (Five Days)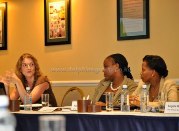 Talent Management Skills Training...
Venue ; Bamburi Beach Hotel Mombasa Kenya
Date 30th October To 3rd Nov 2023 (Five Days)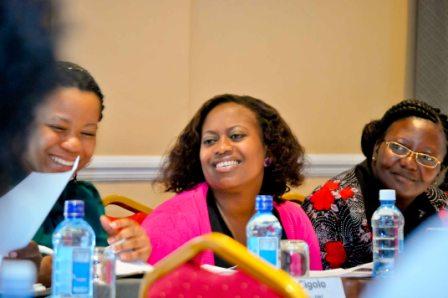 Monitoring & Evaluation Masterclass Skills Training...Mombasa
Venue ; Bamburi Beach Hotel Mombasa Kenya
Date 30th October To 3rd Nov 2023 (Five Days)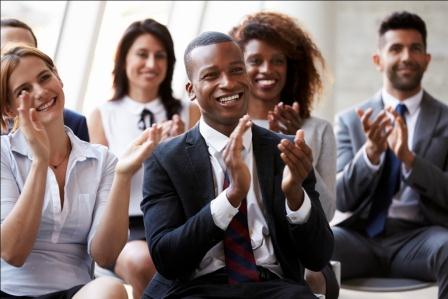 Link Up, Be the Driver....
Are you Job hunting or know someone who is ?