We Push the Human Race Forward... So Do You...

►Discover more Amazing programs from below...
►Find Your Greatness....
►Unleash Your True Potential....!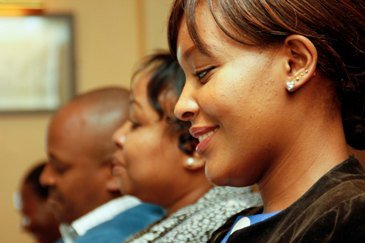 DIT Approved Trainers
+254-20-2211362 / 364
+254-712-636 404
Diligent Record Management & Information Technology In Record Keeping Skills Training...
Venue; Villa Rosa - Kempinski Hotel, Nairobi-Kenya
Date; 23rd To 27th July 2018 (Five Days)

Excellent communication, Image and Business etiquette skills....

Venue; Villa Rosa - Kempinski Hotel, Nairobi-Kenya

Advanced MS Excel Skills Training -Executive Dashboards & Business Data Analysis…
Venue; Golden Tulip Westlands Nairobi Hotel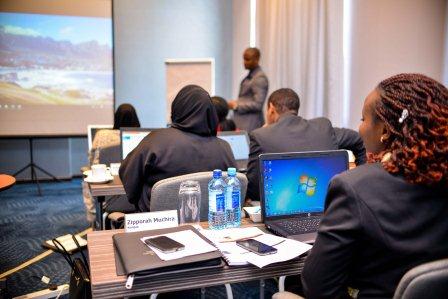 Excellent Meeting Management and Minute Taking Skills Training....

Venue; Golden Tulip Westlands Nairobi Hotel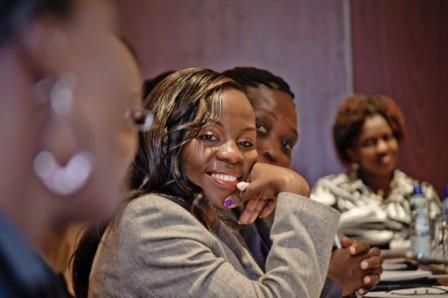 Valuable Content for you on;
enjoy Discounts,FREE Slots..


Diligent Interviewing Skills....Before,during and after...
Training Course Description;
"The uncreative mind can spot wrong answers, but it takes a very creative mind to spot wrong questions."
Anthony Jay

As an employer, the most crucial skill one should posses is discerning how to pick the most qualified and efficient employee for the Job. The position and skill set might vary but the basic qualifications must be established to ensure maximum productivity and efficiency in the work place.
In this course, we take you through the process of conducting successful interviews from the primary contact with the shortlisted candidate, to the method of conducting the main interview. Knowing which questions to ask and how to ask them and also being able to identify different red flags.
Regardless of the method of the interview, the interviewer must be observant and keen to not only screen the potential employee on qualifications and skills but also to establish character and demeanor.
"Interviewing is not a democratic art" – Andrew O'Hagan
In this highly practical course Participants will learn:
Defining the Job before hiring an Employee
• How to establish roles and duties for the open position.
• Listing down the qualifications for different positions.
• How to determine the salary range based on competitive markets.
Short listing candidates who fit the job description
• What to look for in resumes… what should stand out.
• Establishing whether or not the candidates meet the minimum qualifications.
• Why a check list is important…
Methods of conducting the different types of interviews
One on one interview
• The Do's and the Don'ts
• Dealing with nervous candidates
• How to read body language
Panel interviews
• When to conduct panel interviews
• Selecting the group of panelists …how many is too many
• How to structure screening from different panelists.
Telephone interviews
• When to conduct telephone interviews
• How to structure telephone screening questions
• Appropriate duration for telephone interviews

Video Interview
• How to read body language from a video call.
• Video call duration… how long is too long
• Structure of video interviews
Group interviews
• How to spot the right candidates from a group
• How to conduct the interview professionally
Informal Interviews
• How to keep the interview professional in an informal setting.
• Where and when to schedule informal interviews
Follow up interviews
• When to schedule the follow up interview
• Screening questions for follow up interviews
How to pick screening Questions
• How to structure your questions to achieve the response you want
• How to identify the relevant questions for the opening.
• Avoiding discriminatory questioning
• How to ask open ended questions… dealing with 'yes' and 'no' answers
Identifying Interview Red Flags
• How to check on poor communication skills
• Separating the lies from the truths…. Reading the interviewees "tell- tale signs'
• How to spot disinterested candidates
• Spotting poor time managers

What will participants learn at the end of the program?
• How to successfully plan the recruitment approach to establish the best qualification fit for the position.
• How to attract the best candidates to apply for the position in your organization
• How to shortlist the best qualified candidates.
• A full understanding of the different types of interviews and the professional ways of conducting them.
• How to structure effective screening questions.
• Interpreting different body languages from the interviewees.
• Spotting red flags consequently avoiding bad hires.
• Assertive techniques of bringing out the different characters of the interviewees.
Reserve easily online today here...
Thanks guys; keep implementing
Earn by being Referred or Referring Here...
View & Earn by being Referred or Referring your friends, workmates, colleagues or contacts...to Upcoming Trainings Here..►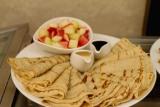 We know what we are, but know not what we may be...Discover...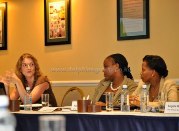 We shared a lot. I am a changed person even the entire office is surprised. I will forever remember remember the training- Vinic Sarange Ombaso
Change your thoughts and you change your world....!
Amazing trainings, quite relevant and fulfilling, 9 out of 10. Empower more and more people –Vincent KK, Safaricom ltd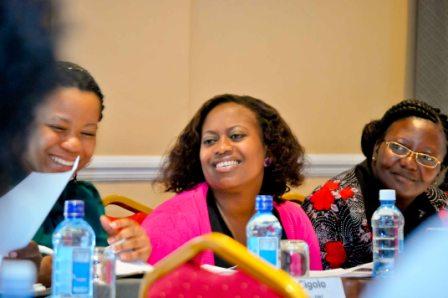 5 Tips to Stop Interrupting Others…
Link Up, Be the Driver....