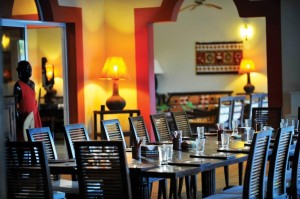 Creating a thriving business takes a hefty measure of down-to-earth planning and a heaping dose of real-world savvy. But creativity is the secret ingredient that will set you apart. Below are 10 ways to invent your brand and make it your own.
1. Make Your Name Memorable
A business card is a pint-sized preview of your work. Is your company innovative and artistic? Do you hope to convey experience and reliability? You can help forge an unforgettable first impression by learning how to design effective business cards or by putting your own stamp on do-it-yourself business cards.
2. Offer Coupons
People are keen on coupons.
Designing eye-catching coupons – paper or virtual – can help you create customers, and, with a little luck, grow your own loyal following.
Before you begin selecting fonts and photos, however, remember to read up on the right way to begin. Lahle Wolfe, Women in Business Guide, offers up valuable advice with Tips on How To Design Coupons to Attract More Customers
3. Keep Your Business Fresh
In the midst of helming your business day to day, you may feel overwhelmed at the prospect of heading in new directions. Keeping a list of possibilities on hand can help narrow your focus and ward off stagnation. From window displays to waiting areas,keep your enterprise vibrant and up-to-the-moment.
4. Produce a Marketing Video
We may not be able to predict which videos among the millions online will rocket to world renown, but looking a little closer at those that go viral can help us spot some of the magic (or mayhem). For pointers on producing your own production, developing SEO content for videos, and a fascinating tour of marketing trends and tactics through the years, head over to Tips For Creating Viral Marketing Videos.
5. Set the Style
If a business card is a glimpse into a company, a web site is a virtual doorway.
6. Connect Co-Workers
Forming a diverse workplace where men and women represent a spectrum of ages, backgrounds, and personalities is the ultimate goal of forward-thinking companies. Whether your teammates are meeting new members or you're heading a training session, creating a warm, welcoming atmosphere is the first order of business. You can begin by selecting from an array of Icebreakers, Energizers, and Activities that can help make your employees feel more at home.
7. Keep Inspiration in Sight
They may be trendy now, but inspiration boards (also called mood boards or motivation boards) have long stood the test of time on the walls of garrets and studios, where artists pin up collages of images that strike a chord with their creativity. Try hanging a composition of meaningful artwork, quotes, photos, lists and more in your home or office to keep what kindles new ideas in view: Get Inspired With a Motivation Board!
8. Create the Right Atmosphere
A mirror in just the right place, sweet-smelling herbs, and a room with a view.
 
9. Be Inventive
Looking to fire up your neurons and start new ideas cooking? Try thinking backwards.
10. Take a Breather
A healthy home life and workplace is essential to us all. While we can't avoid every last-minute meeting or schedule conflict that comes along, we can help put our priorities in perspective, safeguard our health and fortify ourselves by enjoying our favorite tension-tamers each day.
We welcome your ideas and needs…
Dolphins Business Relations Ltd.
Town Office-View Park Towers ,10th Fl ,Utalii Lane /
L584-off UN Avenue, Gigiri.
P.O. Box 27859 00100, Nairobi, Kenya.
Email: services@dolphinsgroup.co.ke
Website: http://www.dolphinsgroup.co.ke/business.php
Tel: +254 20 2211362 / 382
Cell: +254 -712 -636 404
Fax: +254 20 2211386
Dolphins Group
Tags: banners design, banners printers in nairobi kenya, banners stands makers in nairobi kenya, branded flash disk, Branded flash disks resellers in Kenya, branded flash drives suppliers in nairobi kenya, branded leather folders, Branding, Branding ideas, Branding Items suppliers in kenya, branding solutions in nairobi kenya, Branding tips in Kenya, Brochures designers and printers in Nairobi kenya, bulk flash drives branding, bulk printers and desiners in nairobi kenya, Business Cards designers and printers in Nairobi kenya, conference bags manufacturers and makers in nairobi kenya, conference folders manufacturers and makers in nairobi kenya, conference items makers and manufacturers in nairobi kenya, conference items manufacturers in nairobi kenya, designers and printers in Nairobi kenya, diaries makers and printers in nairobi kenya, end of year gift items makers and manufacturers, envelops branding designers and printers in Nairobi kenya, Flash disk branding in nairobi kenya, fliers design and printing, fliers desiners and printers in nairobi kenya, Flyers designers in Nairobi kenya, folders manufacturers, folders manufacturers and makers in nairobi kenya, gigt items makers and manufacturers in nairobi kenya, graphic design and printing, graphics designers in nairobi kenya, Kenya leading branding company, marketing materials printers in nairobi kenya, marketing tools, Newspapers Adds designers and printers in Nairobi kenya, outdoor and indoor advertisers in nairobi kenya, pen printers and manufacturers in nairobi kenya, polo shirts branding in nairobi kenya, Posters designers and printers in Nairobi kenya, printing solutions in nairobi kenya, Professional Logos designers and printers in Nairobi kenya, promotional items reseller and distributors in kenya. T-shirt branding and manufacturing, pullup banners makers in nairobi kenya, quality designs and prints, Roll up banners makers and manufactures in nairobi, Simple Branding Items, t shipt makers and manufactures in nairobi kenya, t shirt designers and printers in nairobi kenya, wholesale flash drives, wholesale flash drives resellers in kenya, wholesales flash disk resellers in nairobi
Blogroll

Recent Posts

Recent Comments

Archives

Categories

Meta