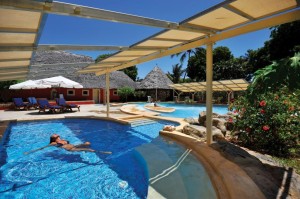 Laptops also known as notebook computers are small and light personal computers, easy to carry around. The great convenience they provide to the busy executives ever on the move is what makes them popular computer devices.
Small to medium and large businesses throughout the Kenya usually acquire their fleet of laptops by hiring these computer equipments. Quality laptop hire service in Brisbane can provide you with some professional business notebooks for fast and efficient functioning, whatever may be the field of your business.
Be it for business use or for personal home use, selecting the right laptop that seems to be ideally made for your work can be a daunting task. This can be all the more perplexing when you realize that the laptop rental firm you have chosen has stocked all the best performing, up graded laptop PCs available in the market.
There may notebook computers from HP, Toshiba, Lenovo, or Dell – all market leaders in their own right. To pick out what is right for you; you first need to narrow down your choices. In order to make your laptop rental a success you need to seriously consider a few points:
1. Why do you need the laptop? What are the applications you want business notebook to perform?  Are you looking for a simple entry level laptop PC that offers a balanced, stable and reliable work performance apt for word processing, browsing the internet, sending and receiving mails?
Or does your work require you to go for laptop rental plans that offer sturdy and powerful workhorses coming with configurations suitable for more advanced applications.
2. What place are you going to use your laptop? Is it going to be an all time indoor use or you need a totally portable device for work that requires you to travel often?
Are you looking for a notebook computer to replace your old desktop computer, or will your business notebook be frequently used with other related computer equipment for outdoor trade exhibitions and other outdoor events?
3. Do you need notebook computers or the more sophisticated Mac books? Depending on the format your office computer system provides, you can ask the technical experts of your laptop hire company to configure or integrate your new laptops to be compatible with the existing computers at the work place.
Here it is important to know that an Apple Mac book may not always be compatible with other computers which your office may be using.
4. What kind of investments does your budget allow you to make on you laptop hire? If you are looking for low cost rental plans, you can avail some basic laptops with a moderate rental fee, and which are dependable to allow for all the essential functions of everyday secretarial work.
However if your budget permits you to go for comparatively higher expenditures you can rent the ultra thin, sophisticated workstation notebooks.
5. What are the hardware configurations your laptop computer hire should possess? Equally important are the computer peripherals that you would be renting, and the fact that your hired laptop supports the peripherals and hardware that you may need at some later stage of your work.
It is also important for you to know that your rented laptop computer's internal memory, or RAM should be appropriate for you to perform your designated tasks smoothly, and be able to save and retrieve your documents as and when required. Equally essential is it to consider the hard drive memory that you need for the various business applications.
With this much groundwork done you are in a position to approach a suitable laptop hire firm in Brisbane, Kenya and select the appropriate model. Renting notebook computers offers you a host of benefits, such as:
You may choose from a variety of the latest brands of laptops.
You get the best value for your money by availing cost effective laptop rentals.
You can choose from short term and long term rentals.
You can go for the 'rent to buy' offers or ask for customised laptop rental plans.
You can rent business laptops in bulk, if required, and get them delivered at your desired place of work anywhere in Brisbane or other locations throughout the Kenya.
Today it is possible to handle several important business functions simultaneously with the most efficient and high performing laptop computers.
PowerPoint presentations, word processing and emailing can all be performed from the same platform saving much of your time. An efficient system of notebook computers works like magic to allow you for powerful and dynamic video conferencing.
Get the best out of your laptop rentals and enjoy a successful entrepreneurship with the modern tools of business in Kenya.
Dolphins Computers International Ltd.
Town Office-View Park Towers ,10th Fl ,Utalii Lane /
L584-off UN Avenue, Gigiri.
P.O. Box 27859 00100, Nairobi, Kenya.
Email: services@dolphinsgroup.co.ke
http://www.dolphinsgroup.co.ke/compters_index.php
Tel: +254 20 2211362 / 382
Cell: +254 712 636 404
Fax: +254 20 2211386
Dolphins Group