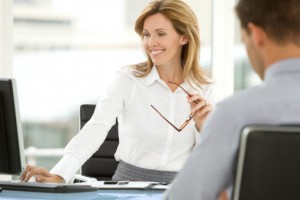 Whenever you are preparing events in the technology industry including training seminars, trade shows, or conferences, one of the most important items needed will be rental laptops for hands-on classes, exhibition booths, and other event needs. The following are items to consider when choosing the right laptop rentals for your events.
1
Find out the number of people that are expected to attend the event. The sooner you can give the rental company an approximate number of laptops that you need, the better your chances of getting the same types of laptops for all of your attendees. Especially in a classroom setting, it will be easier to give instructions to students if they are all on the same machine.
2
Discuss with presenters, instructors, and exhibitors what the laptops will be used for to get the right technical specs. Will the laptop need to have a high processing speed, large hard drive, maximum memory, advanced graphics cards, external monitors or mice, etc.?
3
Get details on other requirements for the laptops in terms of operating system and additional base software that needs to be loaded on each laptop, such as Microsoft Office, Adobe Suite, accounting, or other programs.
4
If custom software is required that the rental company does not provide, ask them if they are able to supply a test machine in advanced that you can load the appropriate software onto so that they can "ghost" the machine and load the custom software on all of the machines. Alternatively, you can arrange for the laptops to be sent to your company or location early to be loaded with the custom software prior to the event.
5
Find out if the rental company will supply spare laptops, in the event that one or more of the machines do not work as needed due to OS or hardware failure.
6
Arrange for someone (preferably the instructor / presenter / exhibitor) to sample test some of the machines prior to the beginning of the event to make sure they are working properly.
7
Keep a computer tech on hand at the event to troubleshoot any small technical glitches during the event – make sure this person has the contact information for the rental company in case there is need for the rental company to deliver additional machines.
Get the best out of your laptop rentals and enjoy a successful event with the modern tools of business in Kenya.
Dolphins Computers International Ltd.
Town Office-View Park Towers ,10th Fl ,Utalii Lane /
L584-off UN Avenue, Gigiri.
P.O. Box 27859 00100, Nairobi, Kenya.
Email: services@dolphinsgroup.co.ke
http://www.dolphinsgroup.co.ke/compters_index.php
Tel: +254 20 2211362 / 382
Cell: +254 712 636 404
Fax: +254 20 2211386
Dolphins Group