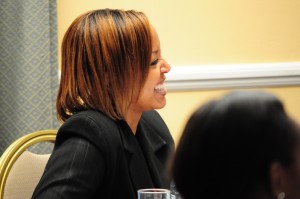 A Company Secretary is a senior position in a private sector company or public sector organization, normally in the form of a managerial position or above. In large publicly listed corporations, a company secretary is typically named a Corporate Secretary or Secretary.
The Company Secretary is responsible for the efficient administration of a company, particularly with regard to ensuring compliance with statutory and regulatory requirements and for ensuring that decisions of the Board of Directors are implemented.[1]
Despite the name, the role is not a clerical or secretarial one in the usual sense. The company secretary ensures that an organization complies with relevant legislation and regulation, and keeps board members informed of their legal responsibilities. Company secretaries are the company's named representative on legal documents, and it is their responsibility to ensure that the company and its directors operate within the law.
It is also their responsibility to register and communicate with shareholders, to ensure that dividends are paid and to maintain company records, such as lists of directors and shareholders, and annual accounts.
I f your company is just starting or your are a mid level company,you may not have the funds within your budget or priorities to have an internal company secretary.With this in mind,outsourcing this services from independent company or consultants who acts as company secretary for various companies is the best and easy option.
For all your company secretary services please feel free to contact..
http://www.dolphinsgroup.co.ke/secretaries/
Dolphins company secretaries
Town Office-View Park Towers ,10th Fl ,Utalii Lane /
L584-off UN Avenue, Gigiri.
P O Box 27859 00100 Nairobi, Kenya
Tel +254-20-2211362 /382
Cell;254-712-636 404
Fax +254-20-2211386
Email ; secretaries@dolphinsgroup.co.ke
http://www.dolphinsgroup.co.ke/secretaries/
Dolphins Group. Never Seen a Tomorrow,Do It Today!