10 Questions for Choosing the Right Debt Collection Agency …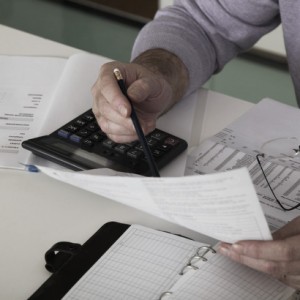 There is no hard and fast rule for when a business should consider passing its outstanding debts on to a collection agency. For some businesses it is when unpaid invoices go beyond 90 days, while others make the decision when the cost of collection exceeds a specific value.
Whatever the time frame, unless you have a highly efficient in-house collection department, there will inevitably come a time when you have exhausted all other avenues and must either write a debt off or give it to an expert to pursue on your behalf.
Should you get to this point and consider hiring a debt collection service, there are 10 questions you should ask potential candidates that will ensure you choose the one that is the best fit for your needs.
Question 1
How does your fee structure work? Are there any upfront fees?
While some collection agencies may ask for a retainer, other agencies offer a 'no collection, no fee' structure, so this should be your first criteria for selection.
As for the fee structure, most agencies use some form of tiered system, based on the amount and age of the debt, as well as the type of collection required. Your ability to negotiate a lower fee will depend largely on the size and nature of your debt portfolio.
Question 2
What sort of clients do you work for?
There are two main specialities in debt collection: those agencies who deal with consumer debt and those who specialise in business debt (Business-to-Business, or B2B). The skills and collection methods are different between the two specialities, so it's important you have an agency that matches your needs.
If your portfolio is made up of mostly unpaid consumer bills, then you should opt for a collection agency that specialises in this area. Alternatively, if your debts are mostly related to trading with other businesses, you will need a B2B specialist. Some agencies will specialise in both, but make sure to check references.
Question 3
What specific standards of integrity define your business? Are you a member of any national or international associations?
The way a debt collection agency acts on your behalf will determine how your business is perceived. Therefore, if you wish to continue trading with those customers who may be late in paying their debts, maintaining a good reputation is vital. If an agency belongs to a Debt Collectors Association or other official industry body where ethical behaviour is required for membership, then you can be more confident they will act with integrity on your behalf.
Question 4
What technological advantages do you provide?
Technology has given the debt collection industry some powerful tools for accessing information not readily available to others. If an agency uses such technology in their collection processes, you can realistically expect their turnaround times to be faster and recovery rates to be higher.
Question 5
What legal protections can you offer?
Knowing what kind of accounting practices a collection agency employs will give you an indication of whether they are safe to deal with. Monies owed to clients from recoveries should be kept in separate trust accounts, so that they are unaffected by the fortunes of the agency.
If the agency is licensed and accredited, then these kinds of practices will usually be standard, along with adhering to laws relating to privacy and information gathering, and having appropriate insurance coverage.
Question 6
What are your remittance policies?
A debt collection agency can claim to have the fastest turnaround and highest recovery rate in the industry; however that is of little use if the money is not being forwarded on to you with the same efficiency. Unless a collection agency passes on recovered monies in a timely fashion, you could end up waiting as long for payment as you would originally have waited for the clients to pay their debts in the first place.
Question 7
What are your reporting capabilities?
If you have a large portfolio of unpaid bills, finding a collection agency that reports to you in a timely manner is crucial. This can be in the form of regular reports from collectors or, as is becoming more common these days, via a website where information relating to  your account is regularly updated.
Question 8
What is your experience in the debt collection industry?
It is important to know whether an agency is qualified to manage your account. There are several ways to find out how much experience an agency really has. As well as asking for information such as industry memberships, licensing and collector certification, you should also ask for references from other businesses that have used their services. Don't be shy asking for these, as successful agencies will be happy to supply them.
Question 9
What if you are not able to recover my debt?
If you were given the right answer to question one, then you will at least not be out of pocket for the recovery process if the debt cannot be collected. But, if your debt is a substantial amount that you simply cannot afford to write off, then legal action may be your only recourse. In that case, it's important to know ahead of time that a collection agency has access to reputable, affordable legal representation and that, once initiated, the agency will continue to be your primary means of contact during the process.
Question 10
What methods do you use to recover my debt?
Knowing that a collection agency will always act ethically and responsibly on your behalf is important, not only to protect your reputation and customer relationships, but also to protect you from possible legal implications. The agency should be able to report to you that the methods they use in collecting debts are in accordance with all relevant legislative requirements and industry codes of practice.
For Professional Debt Recovery in Kenya and East Africa …Please contact
Debt Recovery Associates. Persuasive, Persistence, Professionalism
Town Office-View Park Towers ,10th Fl ,Utalii Lane /
L584-off UN Avenue, Gigiri.
P O Box 27859 00100 Nairobi, Kenya
Tel +254-20-221 1382/362
Cell: +254 721 636 404
Fax +254-20-2211386
Email; debtrecovery@dolphinsgroup.co.ke
http://www.dolphinsgroup.co.ke/debtrecovery/index.php